Deb and Peggy's Story
Nurturing a strong nursing legacy
In a career such as nursing, a supportive family isn't limited to those related through blood. According to Deb Smith, RN, and Peggy Corlett, RN, their colleagues at Crossing Rivers Health are like their second family. Deb and Peggy are not only co-workers, but they also happen to share a strong family bond as mother and daughter.
"Nursing is definitely a hard job, emotionally and physically. We encounter a lot of things throughout our careers, so you have to have really good co-workers and family support. Our co-workers are some of our best friends," Peggy explained. "It's important you work with people you really enjoy, and you can have that nursing sense of humor with. That gets you through some of your most difficult times. We're a constant support, not only at home but with our work families."
Deb added, "You care about them and they care about you. You feel like when you come to work you have people that are supportive."
The path to nursing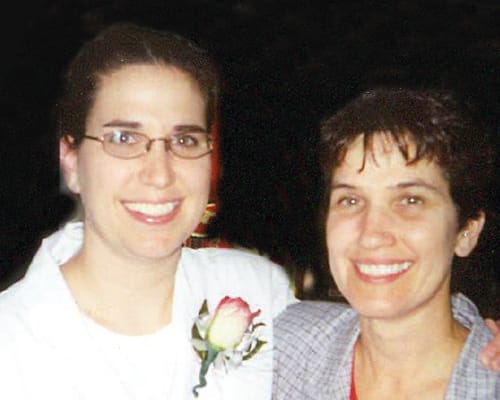 Deb and Peggy came to a career in nursing on different paths. Peggy was the first to become an RN. Through a series of events, her focus changed from Physical Therapy Assistant to taking nursing classes.
"I was an accidental nurse," shared Peggy. "It's weird how fate works out, and here I am - 13 years later - still loving my job."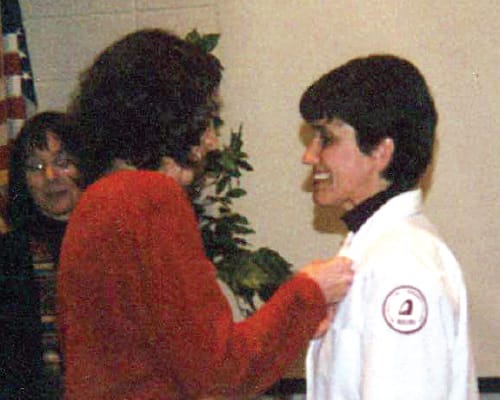 Deb obtained her Associate's Degree in Nursing at the age of 48 after watching her daughter find fulfillment in her career as a Registered Nurse.
"Basically, I say I was going through my midlife crisis. I was kind of at a standstill," shared Deb. She explained she had the best of both worlds by starting her nursing career later in life. "I got to stay at home and raise my family and see them off." Deb said, "When Peggy would talk about how she loved nursing and what she did…it was just like – oh, I would love to do that." Peggy described her mother as her cheerleader growing up. That role reversed when Deb decided to end her sales career to pursue her nursing degree.
When Deb voiced her concern to Peggy about starting nursing school at that point in her life, Peggy explained she returned the encouragement her mother had always given her, telling Deb, "You'll be fine. I'll help you. You've got it. You can do it, mom."
Inspiring others
Just as Peggy and Deb have supported one another along their nursing career path, they continue to inspire other nurses along their journey.
"I am able to be a leader and teach my new, young staff the ropes," beamed Peggy, who teaches trauma nursing and emergency pediatric nursing courses. Peggy said, "You see your staff doing what you taught them and you're constantly the cheerleader for them, as well. I got that from mom from when I was young." Deb shared, "It is so much fun to train new staff. You want them to succeed and blossom because you know that someday they will be taking care of the patients, and you want that to represent you well."
Together, Peggy and Deb are passing along their love of nursing to a new generation of compassionate caregivers. In essence, this mother-daughter duo is carrying on the proud nursing legacy and family name that is Crossing Rivers Health.