Women's Health
Regular screenings can help you avoid some of the biggest threats to women's health—including heart disease, cancer, stroke and diabetes. Screenings can also catch diseases in early stages, when treatment is often most effective.
These general guidelines apply to most healthy women. All women should talk to a doctor about a personal schedule for regular health screenings. Depending on your age, overall health and risk factors, your doctor may also recommend tests for additional health problems, such as vision and hearing loss.
10 screening tests women need

Timeframe: Once a year
Blood pressure is the force exerted on your blood vessel walls during and between heartbeats. It can be measured in a few seconds with an inflatable arm cuff. If your blood pressure is high, you may be at risk for stroke, heart disease, and kidney disease. Because high blood pressure usually has no symptoms, you probably won't know you have it unless you're getting screened. According to the American Heart Association (AHA), everyone should have his or her blood pressure checked by a health professional at least every two years. If it's high it should be checked more often. Lifestyle changes, medications or both can help lower blood pressure.
Timeframe: Everyone age 20 and older should have a cholesterol test every five years, if normal. Testing may be more frequently if elevated or if taking medication.
Cholesterol is a soft, waxy substance in the blood. To check cholesterol levels, a small sample of blood is taken and sent to a lab. A high level of cholesterol in the blood is a major risk factor for heart disease and heart attack. According to the American Heart Association, everyone age 20 and older should have a cholesterol test every four to six years. The test should measure total cholesterol, low-density lipoprotein (LDL), or bad cholesterol; high-density lipoprotein (HDL), or good cholesterol; and triglycerides (blood fats). If all of these numbers aren't available, total cholesterol and HDL should at least be checked. Lifestyle changes, medication or both can help lower cholesterol and the risks of heart disease and stroke.
Timeframe: The ACS recommends regular Pap tests for all women starting at age 21.
For women who fall into the average-risk category, the test can be done every 3 years until age 29. Starting at age 30, the ACS recommends a Pap test and an HPV test (called co-testing) every 5 years. Also acceptable is continued testing with the Pap test alone every 3 years, according to the ACS. Some women older than 65 may safely stop testing if they meet certain criteria. Cervical cancer starts in the cervix, the lower opening of the uterus. This cancer can be found early using a Pap test and, in some cases, a test for human papillomavirus (HPV). HPV is the most important risk factor for cervical cancer, according to the American Cancer Society (ACS). For the Pap test, your doctor brushes some cells off of your cervix and vagina to check for signs of early cancer or precancer. Before this test was introduced, cancer of the cervix was one of the most common causes of cancer death in women.
Make an appointment for your cervical cancer screening at the Crossing Rivers Health Clinic in Prairie du Chien or Fennimore.
Timeframe:
Baseline mammogram by age 40
Annual mammogram age 40 and above
For women with first degree relative with premenopausal breast cancer, begin screening 10 years earlier than the age at relatives diagnosis (but above age 30)
Mammograms, a specialized x-ray of the breast, help detect breast cancer at an early stage when tumors are too small to feel and treatment is most effective.
Timeframe: Colorectal cancer screening should start at age 50, according to the ACS.
Colorectal cancer is the 3rd most common cancer in American women, according to the Centers for Disease Control and Prevention (CDC). Screening can catch this cancer early or help prevent it by finding growths that would have become cancer. Your doctor may recommend a fecal occult blood test, sigmoidoscopy, colonoscopy, barium enema, virtual colonoscopy or some combination of these tests. You may need to start screening earlier if you have colorectal cancer risk factors.
Timeframe: Age 65 and older
Osteoporosis, which thins and weakens the bones, affects millions of women and eventually leads to a broken bone for half of women over age 50, according to the National Institute on Aging (NIA). Some of these fractures lead to permanent disability or death.
The U.S. Preventive Services Task Force (USPSTF) recommends that women ages 65 and older have routine screenings for osteoporosis. Screening is also recommended for younger women at high risk for fractures, according to the USPSTF. Risk factors include smoking, alcohol use, low body mass index and parental history of fracture.
According to the NIA, the best test of bone density is DXA (dual-energy x-ray absorptiometry) scanning. This specialized x-ray shows how dense your bones are. If your bones are becoming weak, lifestyle changes, medications or both can help prevent, slow or reverse bone loss.
Make an appointment for your osteoporosis screening at the Crossing Rivers Health Clinic in Prairie du Chien or Fennimore.
Timeframe: Age 45 and older; Women younger than 45 may need to be tested if they're overweight or have other risk factors
A blood sugar test can detect the earliest stages of diabetes, a chronic disease that can have life-threatening consequences without proper treatment. Diabetes affects 29.1 million Americans, according to CDC. The American Diabetes Association recommends that women age 45 and older should ask their doctors at their next routine office visit if they should be screened. Women younger than 45 may need to be tested if they're overweight or have other risk factors, such as high blood pressure, low HDL cholesterol, high triglycerides (a type of fat in the bloodstream), a history of diabetes during pregnancy or a family history of diabetes. Lifestyle changes, medications or both can help hold off diabetes or its complications.
Make an appointment for your diabetes screening at the Crossing Rivers Health Clinic in Prairie du Chien or Fennimore.
Depression affects 1 in 8 U.S. women at some point in life. Screening for this serious, treatable disease should be a part of everyone's regular healthcare, according to Mental Health America (MHA). The screening includes education about depression and a few simple questions about symptoms. If you've been feeling sad or hopeless and have lost interest or pleasure in doing things for more than 2 weeks straight, talk to your doctor. In more than 80 percent of cases, treatment helps, reports MHA.
Timeframe: Annually
Skin cancer is the most common of all cancers, according to the ACS. Regular screening can catch it early when it can almost always be cured. According to the Skin Cancer Foundation, the best way to catch these cancers early is with monthly skin self-exams and yearly skin exams done by a doctor. These exams seek out moles or growths that are larger around than a pencil eraser, have irregular borders, are asymmetrical or have color variations.
Make an appointment for your skin cancer screening at the Crossing Rivers Health Clinic in Prairie du Chien or Fennimore.
STIs are among the most common infectious diseases in the United States. They affect people of all backgrounds and incomes. Especially in women, STIs aren't likely to have any symptoms. Some of these diseases can lead to infertility, cancer or death. STI tests often require a blood sample, urine sample or vaginal swab. Talk to your healthcare provider to find out if you should be tested.
Make an appointment for your screening at the Crossing Rivers Health Clinic in Prairie du Chien or Fennimore.
---
Crossing Rivers Health Clinic's dedicated team of providers offer individualized care and services for women of all ages, from the childbearing years through the golden years.
Our team of Board Certified providers offers gynecologic care, obstetrical care, wellness, preventative medicine, surgical intervention and more
Acute illness care
Behavioral health services
Chronic disease management
DOT physicals
Immunizations
Obstetrics and postnatal care
Preventive medicine
Women's health
---
Two convenient locations!
Crossing Rivers Health Prairie du Chien Clinic
37822 U.S. Highway 18
Prairie du Chien, WI 53821
608.357.2500
Map and driving directions
Crossing Rivers Health Fennimore Clinic
1800 Bronson Blvd.
Fennimore, WI 53809
608.357.2500
Map and driving directions
---
Crossing Rivers Health Prairie du Chien Clinic Providers:
Dr. Walter Downey
Family Medicine Physician / Clinic Medical Director
---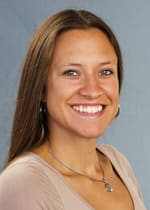 Holly Griswold, DNP 
Board-certified family nurse practitioner
---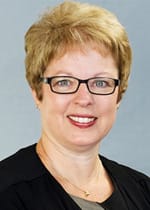 Susan McMillan, APNP
Board-certified family nurse practitioner
---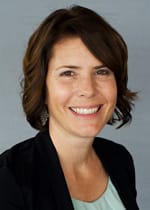 Terri Payne, APNP, CNM
Board-certified family nurse practitioner and board-certified nurse midwife

---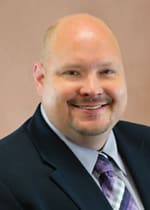 Brian Quick, PA-C
Board-certified physician assistant

---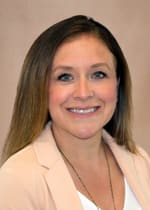 Molly Schlegel, APNP, CNM
Board-certified nurse midwife
Whether you're already pregnant or just starting to plan a family, choosing a provider is one of the most important decisions you will make.
Crossing Rivers Health Clinic providers are ready to offer an exceptional team approach for your obstetrical care.
---
Your obstetrics and postnatal care team
At Crossing Rivers Health, we have a commitment to providing compassionate care to women and families, through every stage of life. Our team approach allows you to develop a custom birth plan, to ensure your care meets your personal desires and needs.
Obstetrics and postnatal care providers
Our team of providers offer the full spectrum of prenatal care from confirmation of pregnancy to delivery and beyond.  
Providing the best care for women of all ages
Crossing Rivers Health is proud to provide gynecologic services to the women of southwest Wisconsin and northeast Iowa.
Gynecology services at Crossing Rivers Health

Routine gynecological care
Heavy menstrual periods: It's estimated that heavy menstrual bleeding affects 1 out of every 5 women. Many women begin to experience heavy and/or irregular bleeding in their 30's and 40's.
Endometriosis
Uterine fibroids
Painful intercourse
Ovarian masses
Abnormal pap smear
Pelvic organ prolapse
Urinary incontinence: Millions of women have sudden urine loss or stress urinary incontinence. The condition causes them to leak urine when they laugh, sneeze, cough, or during exercise. Although so many women experience sudden urine loss, most women are not aware that it is a treatable condition. Learn more about urinary incontinence and treatment options. 
Infertility
Pelvic pain
Contraception, including permanent options
Crossing Rivers Health has now made it easier than ever for area residents to access specialty care services right here, close to home. By increasing the region's access to more specialists, patients and their family members can enjoy less travel time and expense, as well as the convenience of high quality, specialized care in a state-of-the-art, patient-centered environment.
Crossing Rivers Health Center for Specialty Care currently offers an array of specialty services and procedures, including:
Crossing Rivers Health will continue to explore opportunities to expand specialty services locally.
Accidents may be waiting to happen. Fortunately, you won't be waiting for care.
Urgent care
Urgent care is a service provided for the evaluation of minor medical problems such as ear infections, sore throats, coughs, fevers, sprains and strains. Urgent care was developed in response to the community's need to fill the gap between care provided by your regular physician and the emergency department.
Emergency care
Emergency care is provided 24 hours a day by physicians and registered nurses who are specially trained in advanced cardiac life support and trauma care. Patients of all ages are seen and treated.
On the rare occasion that a patient with critical illnesses needs specialized treatment not available here, they will be stabilized and transferred to a larger medical or tertiary center. Others will be treated in the emergency department and admitted here or discharged home.
On occasion, if the emergency department is busy and someone comes in who is in critical condition, you may be asked to wait until that person has been cared for.