Hearty black bean quesadillas
From Shelby Moose, Crossing Rivers Health Registered Dietitian
Ingredients
1 (15 oz.) can black beans
1 cup frozen corn kernels
½ small red onion
1 clove garlic
¼ bunch fresh cilantro
2 cups shredded cheese
½ to a whole packet taco seasoning**
10 taco sized corn or wheat tortillas
Instructions
Drain and rinse the can of beans.
Place the beans in a large bowl with the corn (no need to thaw!).
Rinse the cilantro, remove the leaves, and chop roughly.
Dice the onion and mince the garlic.
Add the cilantro, onion, garlic, taco seasoning packet, and shredded cheese to the bowl with the beans and corn.
Stir everything until evenly mixed.
Place a half cup of the filling on one side of each tortilla and fold over.
Cook in a skillet on both sides over medium heat until brown and crispy and the cheesy filling has melted.
Homemade taco seasoning recipe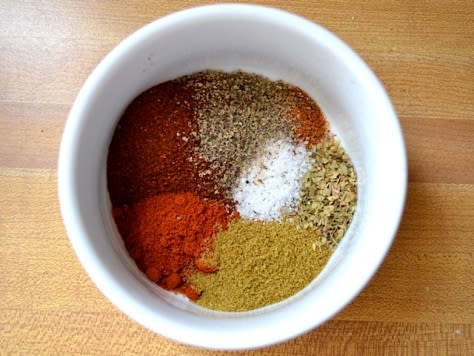 Ingredients
1 Tablespoon Chili Powder
1 teaspoon Smoked Paprika
1 teaspoon Cumin
¼ teaspoon Cayenne Pepper
½ teaspoon Oregano
½ teaspoon Salt
½ teaspoon Black Pepper
½ teaspoon Corn Starch (Optional)
Instructions
Combine everything in a small bowl and stir until evenly mixed. Corn starch is optional, but it will help thicken any sauce or absorb excess moisture in whatever you add the taco seasoning to (commercial taco seasoning packets contain corn starch).
---
If you are interested in making an appointment with Shelby, ask your primary care provider for a referral.