Not all superheroes wear capes.
Some wear scrubs or white coats.
In recognition of National Doctor's Day - Friday, March 30, 2018 - please join us in recognizing and celebrating the commitment, sacrifice, and hard work of all of our community healthcare providers.
Have you had a positive, extraordinary, or memorable experience with a Crossing Rivers Health provider? Please click the link below to share your story.
---
Hear what our patients have to say about our superheroes.
Donna's Story
Elkader resident Donna Anderson wanted to be able to dance again. Donna had both hips replaced at the Crossing Rivers Health Center for Specialty Care. Hear Donna share her experience
---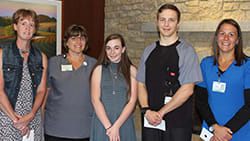 On February 7th, 2017, Liz Darnell received a call that parents fear - her daughter, Kaycee, had been in a car accident on the way to school. Kaycee was transported to the emergency department at Crossing Rivers Health. Read Liz recount the moments of that horrifying day and her appreciation for the care her daughter received.
---
In December of 2014, Chuck had not been feeling well and made an appointment to see Dr. Owen Vincent at the Crossing Rivers Health Clinic. During Chuck's appointment, Dr. Vincent checked his blood pressure and ran some blood work. His official weight was 301 lbs. Hear Chuck share the story of how he defeated diabetes - Chuck's D Day.
---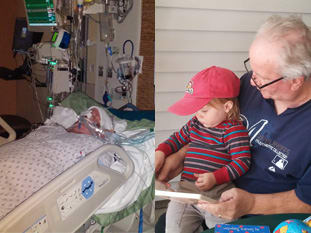 Dawn will never forget the day that she received a call from Gene saying that something was wrong with his heart. He had a slim-to-none chance of surviving.
---
Mary visited Crossing Rivers Health Urgent Care with minor complaints of back pain and overall fatigue. She was quickly triaged to emergency care and hospitalized for a life threatening infection. Hear Mary share her story...
---

As a baby, Jack suffered from regular ear infections and severe colds. As he got older, he would snore and had a horrible time sleeping. His mom, Kim, thought he was exhausted all the time.
---

Free from pelvic pain, heavy periods, and incontinence. "I'm not embarrassed to share what I went through because my hope is to help someone. If my story will help another woman find direction, it's all worth it."