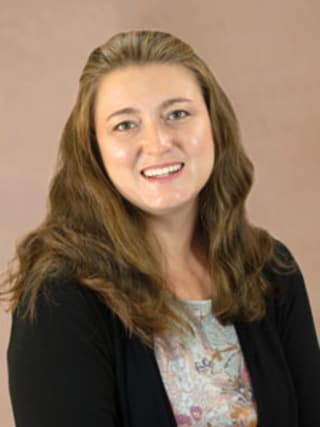 Maranda Record, MD
Doctor of Family Medicine
Family Medicine (Primary Care), Family Medicine with Obstetrics Obstetrics
Accepting new patients
Offers virtual visits
Status
Active
Medical School
Loma Linda School of Medicine, Loma Linda, CA
Residency
Florida Hospital, Winter Park, FL


Allopathic Family Medicine

Fellowship/Junior Faculty
Florida Hospital, Winter Park, FL


Gynecology and Surgical Obstetrics

Board certification

Board-Certified Family Medicine
Biography
I believe very strongly that the patient needs to come first. In addition, I believe that being evidence-based is very important. As the provider, we should always know why we are doing something and we should be able to explain in simple, easy to understand terms to the patient why we are recommending a particular course of action and what other options are available. I believe that providers should be working in partnership with their patients. I never want my patients to walk away without understanding what the plan is and the why of it.
On a personal note, I am originally from Maine. I grew up in a small town with a population of 400, on a dirt road. I have moved here with my dog, Poppy, and my cat, Sage. I love traveling and experiencing other cultures. I am a scuba diver and am working on getting my private pilot's license. I love animals, hiking, vegan cooking, and reading a good book.
~Maranda
Notes
To schedule an appointment with me, please call 608.357.2500 or request an appointment at the link below.
Request an appointment
Special practice interests
I am passionate about providing primary care for all ages - from birth to end of life. I have a specific interest in obstetrics, women's health, pediatrics, nutrition, and addiction medicine.