Occupational Therapy
Occupational therapy is a skilled rehabilitation service that helps people across the lifespan achieve independence with daily life activities (e.g., feeding, bathing, dressing, cooking, playing, and working).

Our occupational therapists and certified occupational therapy assistants provide skilled treatment to help our patients improve their motion, balance, strength, coordination, sensation, visual perception and cognition with the goal of increasing their participation and independence in all daily activities.
Occupational therapy often includes instruction on alternative ways to complete daily tasks- such as one-handed strategies for putting on a shirt following a stroke.
Instruction may also involve learning how to use specialized equipment- such as a dressing stick or sock aid. Occupational therapy also provides recommendations for the home- modifications and/or equipment that will improve our patients' safety and independence.
In addition, our occupational therapy staff has specialized training in the following areas:
Examples of conditions commonly treated include, but are not limited to:
Cognitive and vision impairments following a stroke or brain injury.
Connective tissue and musculoskeletal injuries or disorders (e.g., chronic back pain, repetitive strain injury, fibromyalgia).
Lymphedema and venous edema (e.g., swelling after knee/hip surgery, radiation, or trauma).
Neurological impairments (e.g., Parkinson's disease, stroke, spinal cord injury, traumatic brain injuries).
Pediatric developmental delays (i.e. autism, cerebral palsy, sensory integration dysfunction) addressing self-help, fine motor, sensory needs, and play skills.
Shoulder, elbow, forearm, wrist and finger injuries including post-surgical repair and repetitive motion injuries.
Additional therapy services offered:

A mobility/wheelchair assessment is required for all Medicare and most other health insurance recipients who hope to qualify for either a manual (push-type) wheelchair or a powered wheelchair.
If you can no longer safely walk in your home, then you will likely qualify for a wheelchair for use in the home.
The next questions are:
What type of wheelchair- manual or powered?
What additional accessories are needed?
Our occupational therapists will assess your physical abilities to help determine what type of wheelchair an accessories are needed to meet your needs, including:
Range of motion
Strength
Coordination
Balance and posture
Pressure mapping: A pressure map is a computerized tool for assessing pressure distribution. It's the use of a thin, sensor mat that is placed under the individual's bottom. When the individual sits or lies on the mat, a computer screen displays a map of pressures, using colors, numbers, and a graphic image of the patient assists the therapist to modify and find the best position to reduce pressure areas and ultimately prevent pressure ulcers.
A certified Rehab Technology Supplier or Assistive Technology Professional will also be involved in your assessment. These professionals have detailed knowledge on the various types of wheelchairs and accessories that are available and will provide you the wheelchair once it has been approved by your insurance.
A home assessment is when an occupational therapist meets you at your home and makes recommendations that can improve your independence and safety in the home.
Recommendations often include:
Specific equipment (e.g., grab bars, toilet raiser, shower chair for the bathroom).
Home modifications (e.g., adding a ramp to enter the home or reorganize furniture for safer mobility).
Strategies for performing tasks (e.g., how to safely get into the tub or how to transport items room to room using a walker).
Every person and each home is unique; therefore, an occupational therapy home assessment may provide a valuable service for helping to keep you safely in your home.
Therapy services can be offered in the home.
Frequently asked questions

A. Yes, a physician's order is necessary to see an occupational therapist.
A. Occupational therapy works to increase your independence in day-to-day living activities (dressing, grooming, home safety and home management like cleaning and cooking, memory and problem solving skills related to daily routines). Physical therapy helps your strength, balance, endurance and flexibility in order to safely move about during your daily activities.
A: Medicare, Medicaid and most insurances will cover OT services when you have a change in function. If you are having difficulty with your daily functional activities due to a recent illness, injury, or diagnosis and receive an OT referral from your doctor, you can always call your insurance and ensure OT services will be covered.
---
Patient stories
"As healthcare providers, if we listen, give them attention, and spend time with them, we'll learn a lot about our patients." Hear Javier Alvarez, Certified Occupational Therapy Assistant, share the story of a somewhat unlikely friendship in this heartwarming story.
---
The Crossing Rivers Health Occupational Therapy Team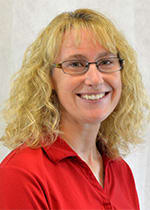 Angela Wagner
Occupational Therapy Director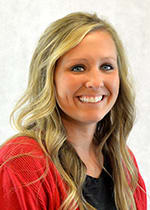 Crystal Keeney
Occupational Therapist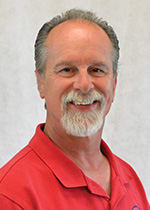 Nathan Rickertsen
Occupational Therapist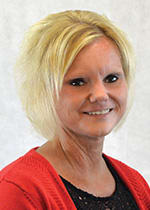 Jill Koehn
Certified Occupational Therapy Assistant
---
Hear from our patients
Kathy fell down the steps on her patio and broke her arm in three places. Three separate surgeries were performed and occupational therapy was recommended to help regain range of motion and strength in her left arm. Hear Kathy share her journey to independence.