Wound care
We provide the highest level of medical care for problematic, hard-to-heal wounds as well as ostomy care, including colostomy, ileostomy, urostomy and leaking tube/drain sites.
Wound care services
Acute and surgical wounds
Open surgical wounds
Stasis ulcers
Arterial wounds
Pressure ulcers
Wound vacs and other negative pressure wound-therapy products
Ostomy care services
Stoma site selection and preop counseling
Postoperative education and product suggestion
Dietary counseling
Ostomy support group and ostomy visitor program
Experienced clinicians
The clinic's experienced clinicians see patients as needed, evaluating wounds and assigning treatment options to best fit patient needs. Our certified wound and ostomy care nurses have been extensively trained in all aspects of wound management and ostomy care.
---
For current patients:
Contact your provider right away if you see signs of infection, such as:
Increased warmth or tenderness
Fever
Redness
Swelling
Green or yellow fluid
Foul-smelling drainage
Step-by-step instructions on changing a wound dressing: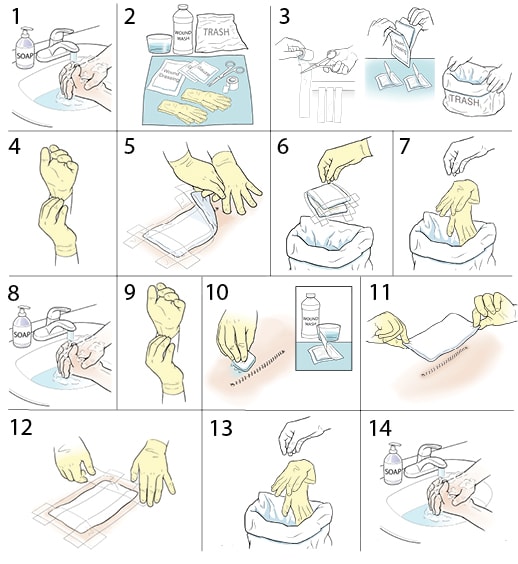 This information is not intended as a substitute for professional medical care. Always follow your healthcare professional's instructions.