Ask Our Experts - Men's Health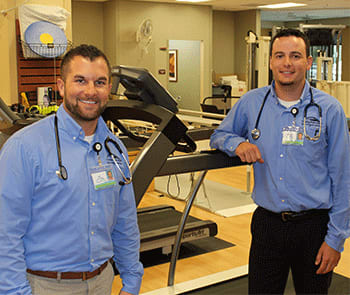 What man wants to watch what they eat, exercise routinely and monitor their stress? Well, no one really. However, staying on top of your health early in life is key, especially as you get older. We asked two of our experts from Crossing Rivers Health Cardiac Rehab Department, Pat Stovey, Clinical Exercise Physiologist, and Austin Neis, Exercise Specialist,to offer their advice and share some tips. Here we go...
Quit smoking. Plain and simple, smoking kills. If you smoke, quit. If someone in your household smokes, encourage them to quit. According to the CDC, over 16 million people die from debilitating diseases caused by smoking cigarettes.
Need help quitting? Check out this list of 10 Tips and Tricks to help you quit smoking.
Need someone to help you make the move to quit smoking? Check out the University of Wisconsin Center for Tobacco Research Intervention's 24-hour Quit Line. Residents not living in Wisconsin can be connected to their state quit line through this link as well.
Choose good nutrition. Choose nutrient rich foods such as fruits, vegetables and whole grains which have vitamins, minerals and fiber and are lower in calories. Also, limit your intake of sweets, sugar and sweetened beverages and red meats.
Need a healthy summer recipe suggestion? Check out this Summer Salad Recipe recommendation by our Registered Dietitian at Crossing Rivers Health.
Be physically active everyday. Summer is the perfect time to get outside and get in even just a few minutes of physical activity. Something is better than nothing. Even just ten minutes of exercise at a time may offer some health benefits. Challenge yourself to 150 minutes of moderate intensity exercise weekly. Make sure to choose activities that you enjoy to help you stay motivated. Walking, biking, swimming and other sport activities are all examples of exercises that you can choose to keep you motivated this summer!
Aim for a healthy weight. Fad diets and supplements are NOT the answer. Good nutrition, controlling caloric intake and physical activity are the only ways to maintain a healthy weight.
Reduce stress. This one is BIG. Studies have noted a relationship between coronary artery disease (CAD) risk and stress. People under stress may overeat, start smoking or smoke more than they otherwise would. Try relaxation techniques such as deep breathing and meditation. Taking afew minutes a day to relax can make a big difference!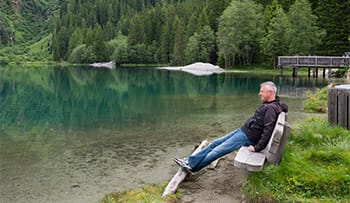 Limit alcohol. Drinking too much alcohol can raise your blood pressure and increase your risk for stroke, cancer and other diseases. If you drink, limit your alcohol consumption to no more than two drinks per day. One drink is defined as 1.5 fl. oz. of liquor, 5 fl. oz. of wine or 12 fl. oz. of beer.