Ask Our Experts: What is a good workout to start off with if just starting?
All exercise programs are good and no one workout is better than the other. Just as no one piece of exercise equipment is better than the other. What makes a new workout successful is finding a workout that you are comfortable with, one that you don't dread doing, and one that you can commit to doing regularly.
If you are new to exercise or haven't exercised in several months (or longer) keep these important tips in mind:
Keep your workout simple and easy.
Commit to an exercise program that won't make you sore the next day.
Find an exercise routine that you like to do (don't force yourself to a workout that you hate doing).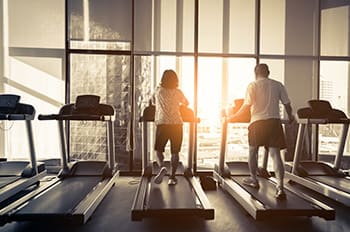 Walking is the simplest and most convenient form of exercise. My recommendation for someone just starting exercise would be a walking program. Start out walking a pace that:
Slightly increases your heart rate.
Slightly increases your breathing rate.
Allows you to carry on a conversation comfortably.
The length of time you start out with depends on your current endurance for exercise. Many are not able to exercise for the recommended 30 minutes starting out - and that is okay! To avoid frustration and decreased motivation to exercise, it is better to:
Start with 5 or 10 minutes of exercise (you may need to start with less time).
Increase your time by 2-5 minutes as your endurance increases until you can comfortably reach a total daily exercise time of 30 minutes.
Avoid completing a length of time that makes you feel exhausted when you are finished.
Avoid doing too much too quickly.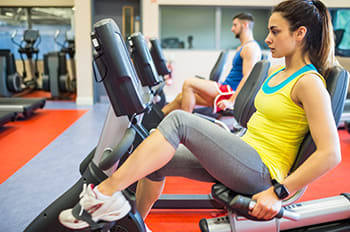 Don't forget to progress your exercise program. As your body becomes used to your new exercise routine, you want to either increase your time or speed of walking. Your goal for exercise time should be 30 minutes or more. Your frequency of exercise should be daily - if you are able. The more days a week you exercise, the quicker you will reap the rewards of increased endurance and weight loss, if that is your goal. Daily exercise helps to reduce your risk of heart disease and stroke. Exercise in any form when completed 30 or more minutes a day will help:
Reduce blood pressure.
Control blood sugars (in diabetics).
Helps in reducing your total cholesterol, LDL and Triglycerides.
Helps to increase your HDL cholesterol.
Controls body weight or assists in weight loss.
---
Tammy Thompson, Registered Clinical Exercise Physiologist, is the Director of Cardiac & Pulmonary Rehab at Crossing Rivers Health.
The Cardiac Rehab department at Crossing Rivers Health offer outpatient cardiac rehabilitation, pulmonary rehabilitation, supervised peripheral artery disease exercise program, and a Healthy Hearts program. All programs offered in the Cardiac Rehab department assist those living with chronic diseases to have a more active life through a combination of strengthening, flexibility training, endurance training, and education.