Avoid Addictive Opioids - Choose physical therapy for safe pain management
From Tom Wilkes, Rehabilitation Services Director at Crossing Rivers Health
---
October is National Physical Therapy Month, and the Physical Therapy Department at Crossing Rivers Health is joining our physical therapy colleagues nationwide in putting a spotlight on the opioid abuse epidemic.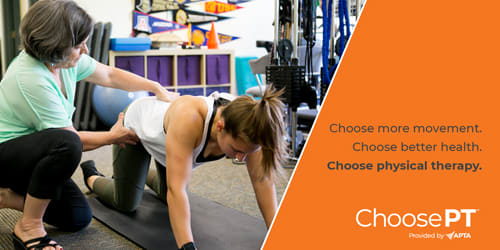 The destructive power of the drugs, often prescribed to treat pain, has been felt from rural to urban areas and across all social and economic classes. Since 1999, Americans have increasingly been prescribed opioids—painkillers like hydrocodone (Vicodin), oxycodone (OxyContin), Opana, and methodone, and combination drugs like Percocet. In some situations, when dosed appropriately, prescription opioids are a suitable part of medical treatment as a temporary treatment to reduce pain, such as in the recovery from surgery or with a broken bone.
My colleague, Michael Tume, Pharmacy Director at Crossing Rivers Health, stresses that opioids do not reduce inflammation or treat infection and should not be used to treat chronic pain. He says that if opioids are not taken as prescribed or are taken for an extended period of time, the risk of addiction, overdose, or death increases.
Opioid risks include depression, overdose, and addiction, plus withdrawal symptoms when stopping use. The Truth Initiative states that opioid dependence can happen after just five days. The National Institute of Drug Abuse reports that nearly 80 percent of heroin users started with prescription opioids.
The physical therapy department at Crossing Rivers Health wants to help educate people and to help raise awareness about the risks of opioids. No one wants to live in pain, but no one should put their health at risk in an effort to be pain-free. Opioids come with numerous serious side effects. We urge the public to consider physical therapy as a safe alternative for the treatment of pain.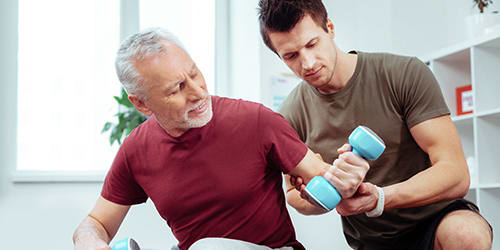 Whereas opioids only mask the sensation of pain, physical therapists treat pain through movement. Strengthening and flexibility exercises can help improve movement, reducing the stress and strain on your body and ultimately decreasing pain. The Crossing Rivers Health Physical Therapy team offers many specialty treatment options including dry needling, a technique that uses a solid filament needle to treat muscle trigger points which are creating pain and discomfort.
When an individual begins physical therapy, we work with them to create a comprehensive plan that will meet their individual goals. By combining multiple therapies, we are able to help our patients improve strength, balance, endurance, and flexibility, which ultimately makes it easier for them to perform daily tasks.
Physical therapists assist in the recovery from work-related injuries and can help those who have experienced strokes, back pain, orthopedic surgeries, impaired mobility, and strength and balance deficits.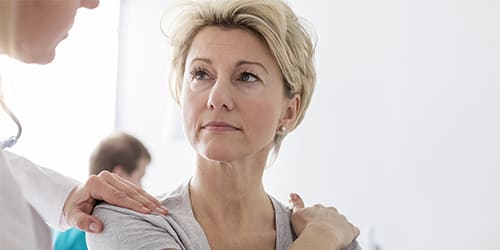 Dr. Amarjit Virdi, our Pain Specialist in the Center for Specialty Care, here at Crossing Rivers Health, echoes our initiative and shared that treatment with exercise will provide a long-term pain solution. He added that determining the stressor is the first step in developing an appropriate pain management plan for chronic pain. The next step is making lifestyle adjustments, which includes physical therapy. Gradually becoming more active will improve flexibility, reduce inflammation, and strengthen the muscles around the joints.
To receive physical therapy services, discuss a referral with your primary care provider. To learn more about physical therapy and other rehabilitation services available through Crossing Rivers Health, click the link below.