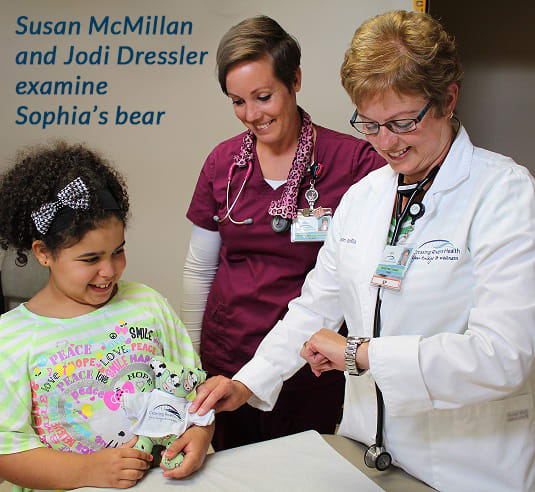 Your children are going to love the teddy bear clinic taking place during our 1st anniversary celebration this Saturday, June 25!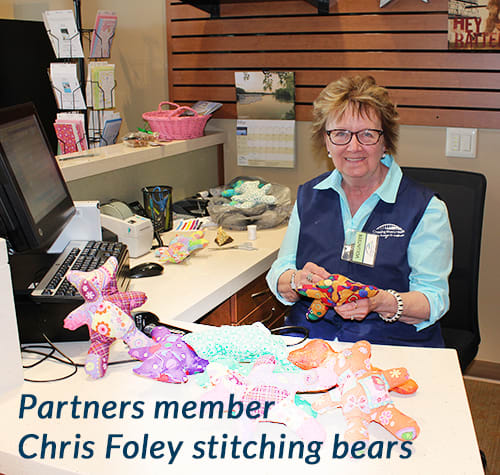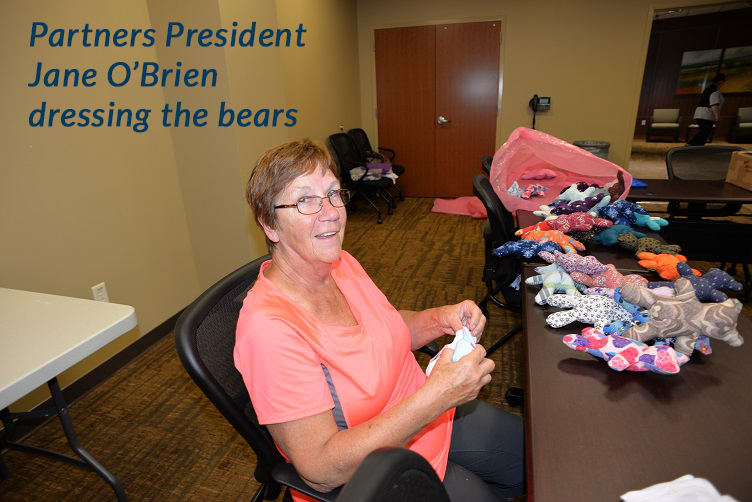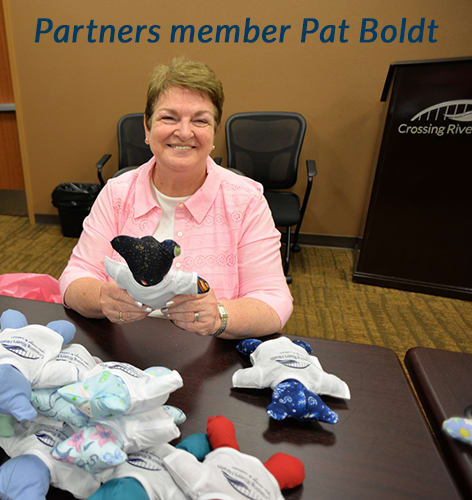 Each child will receive a free teddy bear handmade by Partners of Crossing Rivers Health from material donated by our very own Terri Achenbach. Now, these are not just ordinary bears. They are beary special bears.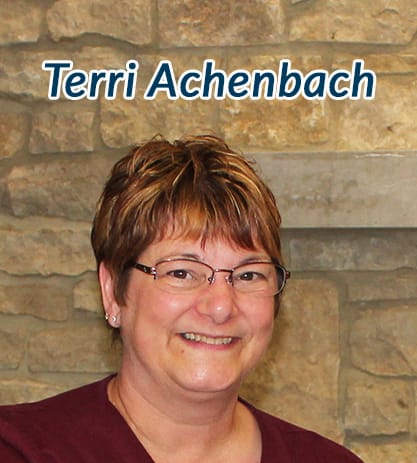 Terri has been with the hospital for exactly 28 years today! Amazing! She worked in Nutrition Services for 9 years, Materials Management for 7, and has currently been working in Maintenance for 12. Terri has been amazed at all the changes that have taken place since she started, including the new medical center.
"I love that the employees here are so helpful. It's great to know that I can make a difference in this facility. I am honored to work at this great place called Crossing Rivers Health," shared Terri.
Terri donated more than 100 scrubs that she has collected over time to Partners of Crossing Rivers Health, who hand-stitched, stuffed, and dressed the bears.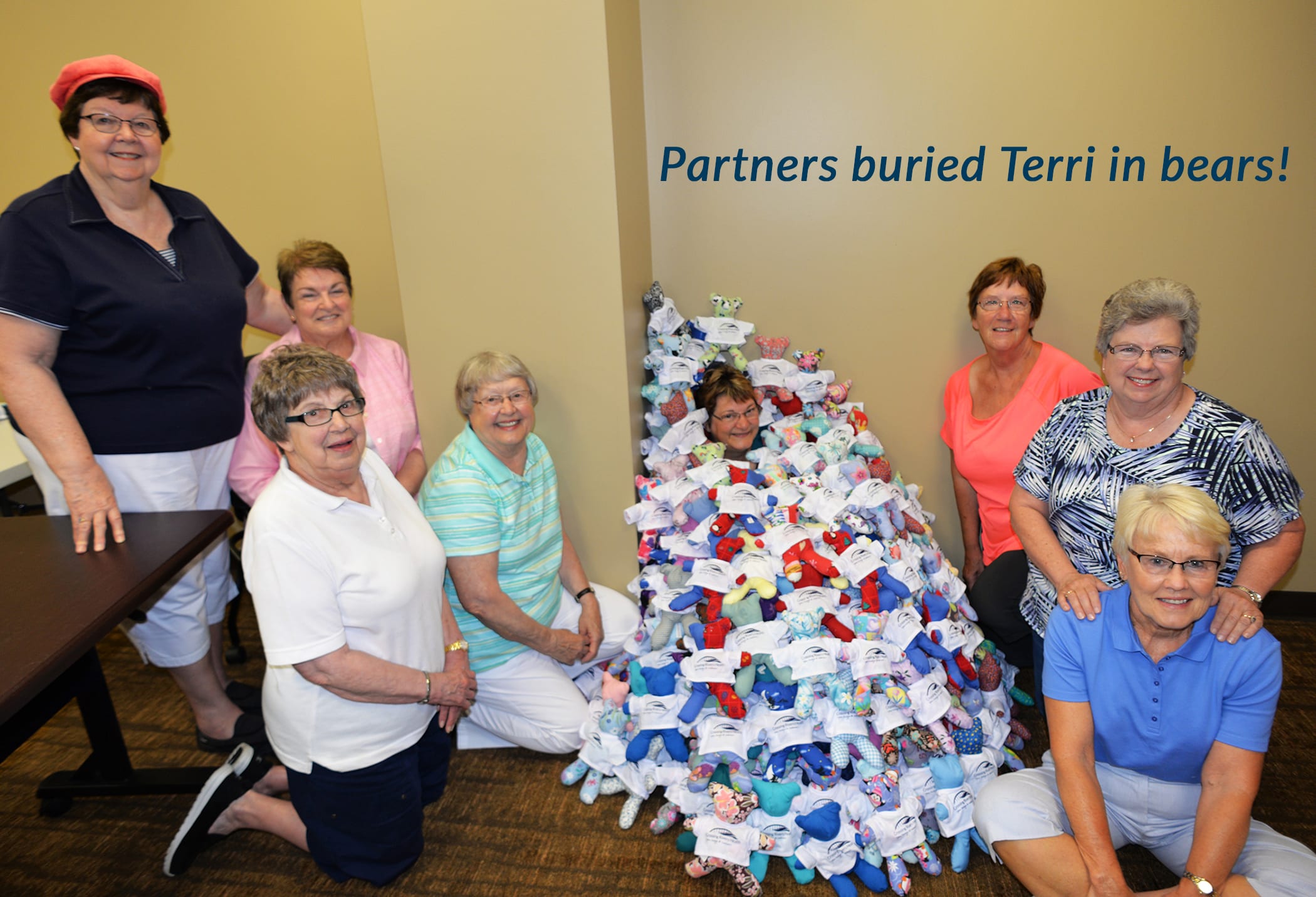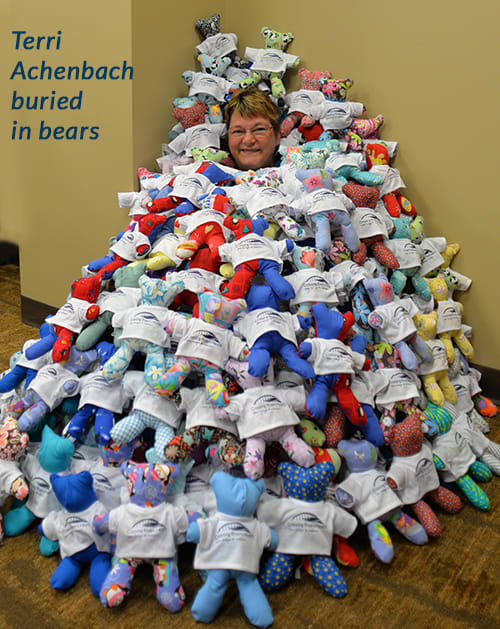 "I hope the children are as excited as I was when I saw all the bears. I felt like a child! They remind me of cabbage patch dolls because each bear has its own identity. There is a story behind each and every one that is so close to me. So many memories!"