From the Bucket List Babes: Rachel George, Sheila Schuety, Catie Dean, Joanne Prew, Mandy Pettit, and Rose Egleseder
---
"Hope can be a powerful force. Maybe there's no actual magic in it, but when you know what you hope for most and hold it like a light within you, you can make things happen, almost like magic." ~Laini Taylor~ Author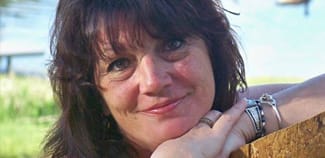 Sue Mara ignited that force of hope for so many. After her untimely death in 2013, we created the Buckets of Hope Foundation in her honor.
Sue was someone who made other people's wishes come true. She was a motivator and did so by organizing activities such as memory-making trips and exercise programs in her communities and at Crossing Rivers Health, where she worked.
Learn more about the Buckets of Hope Foundation
Sue was also a dedicated member of the Great River Relay for Life to support the American Cancer Society. Sue's passion for life and caring for friends, neighbors and strangers alike created a deep sense of hope and caring.
Sue's generosity and support towards others was endless. To continue her self-less legacy of caring for others and giving hope, we have organized a 5K Fun Run/Walk in her honor. This annual event is held in Sue's hometown of Eastman, Wisconsin, on the second Saturday of October.
Register for the 5K Fun Run/Walk
The funds raised at this annual event are distributed throughout the year to friends, family and neighbors near and far. From gas cards to offset healthcare-related travel costs to pre-paid VISA cards that have been used to purchase medications, assistive devices or lodging during long-term periods of healthcare needs, it is our hope that the monetary contributions from the Buckets of Hope Foundation can bring the healing support of a dear friend and a glimmer of hope in times of greatest need.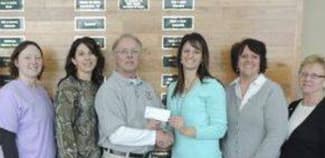 Everyone should be lucky enough to have a friend like Sue in their life. To be there for the ups and the downs, celebrate the wins and wipe away one another's tears. There is always hope.