Celebrate Breast Cancer Awareness Month By Scheduling Your Annual Screening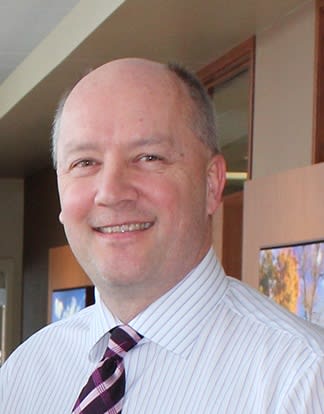 From Tim Clark, Medical Imaging Director at Crossing Rivers Health
Fall has arrived and each October we are reminded that it is Breast Cancer Awareness Month, a time to join the annual effort to increase awareness of breast cancer and the importance of early detection.
About 1 in 8 women in the United States will get breast cancer at some point in their lifetime. That is an alarming statistic— although the good news is, through research and improvements in early detection and treatment, millions of women are surviving breast cancer today.
The entire Mammography team here at Crossing Rivers Health wants to remind women to make healthy lifestyle choices, including scheduling their annual breast cancer screening.
The new 3D™ Tomosynthesis Mammography available here at Crossing Rivers Health is the most advanced technology available to detect breast cancer and provides a superior mammogram for all breast types. The new technology captures 120 images of each breast to create a detailed, 3D image that allows the radiologist to see right through dense tissue in greater detail, helping to identify small calcifications that could be potential cancers.
Over a decade's time, research shows more than half of women without cancer who get mammograms will be called back for more tests and one in 12 will be referred for a biopsy. That adds up to a lot of worry and unnecessary procedures. 3D mammography solves many of the issues of uncertainty and fear, by providing more images for the radiologist.
Crossing Rivers Health is able to provide any breast imaging service available within the Medical Imaging Department: breast ultrasound-guided biopsies, stereotactic 3D biopsies, and breast MRI. We are pleased to offer the 3D mammogram at no extra charge. We believe every woman should have access to the benefits of 3D mammography, without the extra worry of having to pay more. You do not have to have your mammogram ordered by a doctor or other healthcare provider. We only need the name of your health care provider so that we may send him or her the final report.
See the difference between 2D and 3D mammography for yourself in this video. Join Crossing Rivers Health in the fight against cancer and celebrate breast cancer awareness month. Schedule your annual screening mammogram today.