Celebrate PT Month and Choose Physical Therapy for Safe Pain Management
From Tom Wilkes, Director with Crossing Rivers Health Physical Therapy
October is National Physical Therapy Month and the Physical Therapy Department at Crossing Rivers Health is joining their physical therapy colleagues nationwide in putting a spotlight on the opioid abuse epidemic. The destructive power of the drugs, often prescribed to treat pain, has been felt from rural to urban areas and across all social and economic classes.
Since 1999, Americans have increasingly been prescribed opioids—pain killers like Vicodin, OxyContin, Opana, and methodone, and combination drugs like Percocet. In some situations, dosed appropriately, prescription opioids are an appropriate part of medical treatment. However, opioid risks include depression, overdose, and addiction, plus withdrawal symptoms when stopping use. And people addicted to prescription opioids are 40 times more likely to become addicted to heroin.
We want to help educate people and to help raise awareness about the risks of opioids. No one wants to live in pain, but no one should put their health at risk in an effort to be pain free. Opioids come with numerous serious side effects. We urge the public to consider physical therapy as a safe alternative for the treatment of pain.
Whereas opioids only mask the sensation of pain, physical therapists treat pain through movement. Here's how:
1. Exercise. A study following 20,000 people over 11 years found that those who exercised on a regular basis, experienced less pain. And among those who exercised more than three times per week, chronic widespread pain was 28% less common. Physical therapists can prescribe exercise specific to your goals and needs.
2. Manual Therapy. Research supports a hands-on approach to treating pain. From carpal tunnel syndrome to low back pain, this type of care can effectively reduce pain and improve movement. Physical therapists may use manipulation and joint and soft tissue mobilizations, as well as other strategies in caring for their patients.
3. Education. A large study conducted with military personnel demonstrated that those with back pain who received a 45 minute educational session about pain, were less likely to seek treatment than their peers who didn't receive education about pain. Physical therapists will make sure patients understand their pain history, and help set realistic expectations about their treatment.
4. Teamwork. Recent studies have shown that developing a positive relationship with your physical therapist and being an active participant in your own recovery can impact your success. This is likely because physical therapists are able to directly work with you and assess how your pain responds to treatment.
Physical therapists see work-related injuries and people who have experienced strokes, back pain, orthopedic surgeries, impaired mobility, and strength and balance deficits. Along with seeing in-patients and out-patients, Crossing Rivers Health Physical Therapy staff also work in a variety of settings including: home care, school systems, and in homes with Birth-to-3.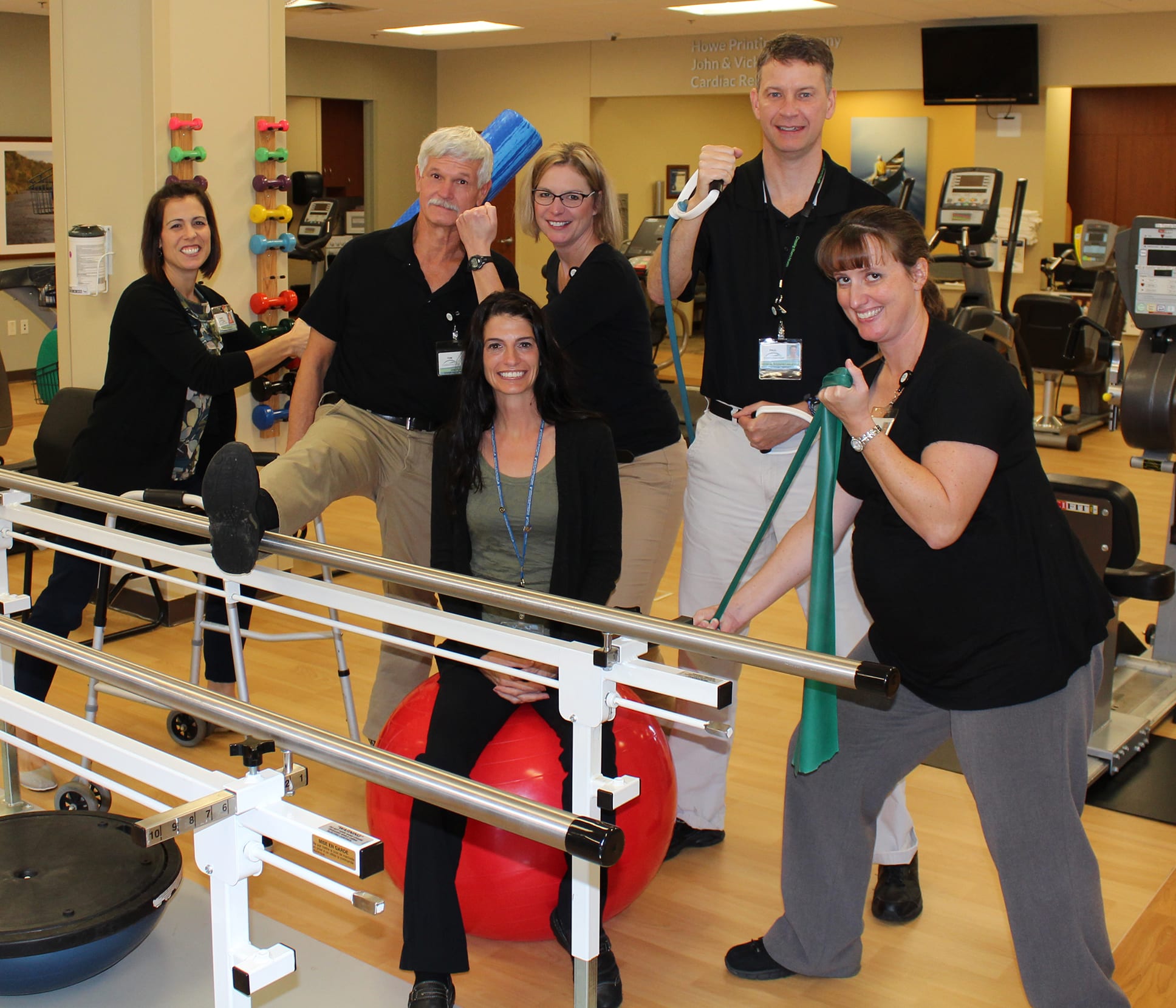 Join the Crossing Rivers Health Physical Therapy team and #ChoosePT!