Do Your Part For Your Heart
From the Crossing Rivers Health Cardiac Rehab Team: Tammy Thompson, Director of Cardiac Rehab and Clinical Exercise Physiologist; Patrick Stovey, Clinical Exercise Physiologist; and Austin Neis, Exercise Specialist.
---
We're proud to be joining the American Association of Cardiovascular and Pulmonary Rehabilitation (AACVPR) in celebrating Cardiac Rehabilitation Week, this week - February 10 – 16.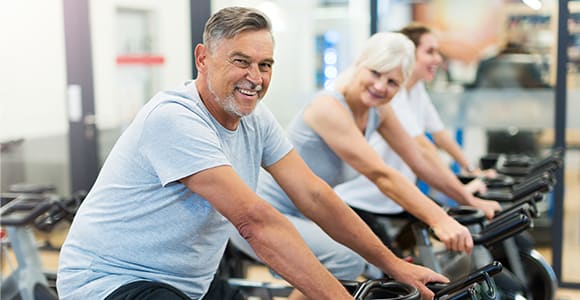 "At first, it was hard. I could only exercise for 10 – 15 minutes at a time, but I gradually was able to increase that amount of time." ~Grateful patient
Why cardiac rehab?
Cardiac rehabilitation plays a large role in reducing the potentially devastating effects of heart disease. Evidence supports exercise as the best medicine in the management of health-related risk factors that contribute to heart disease. Regular exercise has such a positive impact on all areas of our health both mentally and physically.
Exercise reduces blood pressure and cholesterol, lowers blood sugar in diabetics, helps regulate the use of blood sugar in non-diabetics and has a positive impact on weight loss and weight control- which are all risk factors that are directly associated with an increased risk of developing heart disease.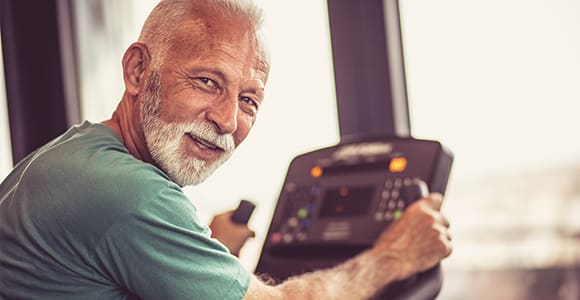 "I went from today is the tomorrow I worried about yesterday to today is the first day of the rest of my life." ~Grateful patient
Heart disease and stroke can be fatal, but they can also lead to serious illness, disability, and a lower quality of life. Following a heart attack, individuals frequently suffer fatigue and depression, and they may find it more difficult to engage in physical activities.
Participation in a Cardiac Rehab program helps people decrease levels of fatigue, helps manage depression and gives people the guidance needed to feel more confident in returning to usual activities.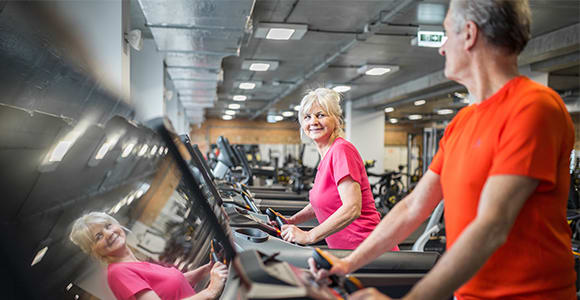 "The Cardiac Rehab program at Crossing Rivers Health is the best program there is. I wouldn't be where I'm at today without them. It's my home away from home." ~Grateful patient
A personalized approach to cardiac rehab
Another major role we play in Cardiac Rehab is helping patients and their families increase awareness of their personal risk factors and identifying which lifestyle behaviors are most important to that individual.
Eating healthy, establishing a regular exercise program and sticking to it have to be a priority to the patient we are working with in order for a change in lifestyle choices to occur. Our goal is to help each person create a plan for changing lifestyle factors; such as creating a regular plan for exercise or providing them with the education necessary to understand basic nutrition guidelines.
Changing lifestyle behaviors is not a one size fits all for each person- it is not about adhering to the latest and greatest quick fix to weight loss and heart-healthy living. The key to living a heart-healthy life is creating an individualized plan that is important to you and one that is realistic and easy to maintain.