Exercise and Pain Management
Back in the day, doctors used to prescribe rest for people experiencing pain. Studies have shown that people who exercise are able to manage their pain much better than those who don't. If you are one of the millions of people living with chronic pain, it might be a good idea to talk with your provider about starting an exercise program. Gradually becoming more active will improve flexibility, reduce inflammation, and strengthen the muscles around joints. If your provider is on board, here are some tips on starting an exercise program to reduce pain.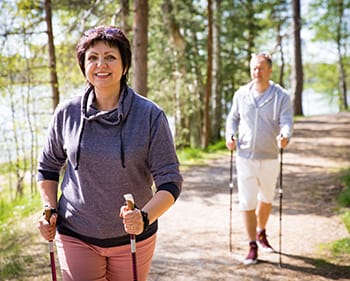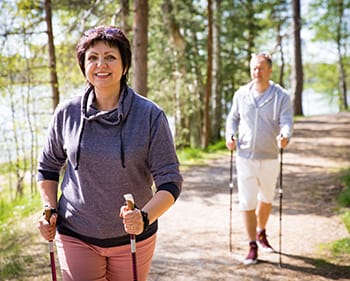 Finding an exercise routine you enjoy
Starting an exercise program to reduce pain does not have to be overwhelming. Find a routine you enjoy - maybe walking, biking, yoga, pilates, or swimming. There are so many different ways to get active. Start with a low-intensity exercise program for a short period of time. Remember, you don't have to experience pain for exercise to be beneficial.
Exercise daily
At first, this may sound overwhelming. Build up to 30 minutes, every day. This does not need to be all at one time - it's okay to break it up throughout the day.

Progress your exercise program
Once you are feeling comfortable with a low-intensity routine for 30 minutes a day, increase to moderate intensity for 30 minutes each day. Moderate intensity means that you should be able to carry on a conversation while exercising. The more moderate intensity exercise you do, the higher your pain tolerance will become.
---
There are so many key benefits to exercise - reducing pain is just one of them. Once you settle into a routine, you will feel so much better - physically and mentally. If you are interested in starting an exercise program and would like some assistance, please feel free to reach out to us in the Rehab department and we can help develop an individualized, custom exercise program for you. Contact us at 608.357.2216.
Patrick Stovey, Clinical Exercise Physiologist, and Austin Neis, Exercise Specialist, are members of the Crossing Rivers Health Rehabilitation team.