Laboratory Professionals Work Behind the Scenes to Get Results
From Barb Welsch, Laboratory Director
---
Crossing Rivers Health proudly joins the American Society for Clinical Laboratory Science in honoring laboratory professionals during the week of April 22 – 28 and every week of the year.
Lab professionals work behind the scenes
The medical laboratory professional is a key member of today's health care team. Crossing Rivers Health's board-certified medical laboratory scientists and technologists provide patients with fast, accurate test results. Accredited by The Joint Commission, our laboratory professionals at Crossing Rivers Health are responsible for working efficiently behind the scenes with highly automated and advanced technologies.
The role of the laboratory is to provide the information that life and death decisions are often made from. Every day, health care professionals rely on the lab to perform tests on blood or other body fluids, interpret the results, and help provide answers for a complete picture of a patient's health. The work of laboratory professionals is critical to saving lives and insuring proper treatment of disease.
A wide variety of tests are available at the Crossing Rivers Health Laboratory, ranging from simple identification provided by commercial kit testing to highly complex manual and automated methods. Each year, the laboratory team performs more than 128,000 tests and takes part in the care of more than 12,000 patients.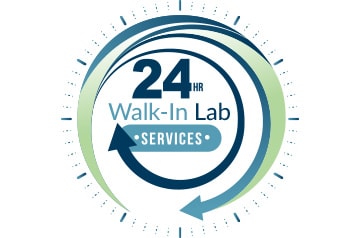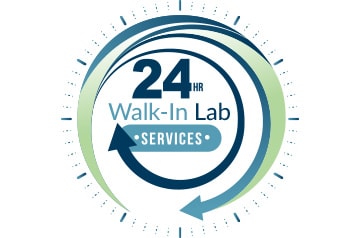 Anyone with an order from his or her licensed caregiver is able to have laboratory testing performed at the Crossing Rivers Health lab. The lab is available 24 hours a day, 7 days a week. No appointment is needed and test results are sent directly to the patient's provider.
Take a virtual tour of our lab!