May is National Physical Fitness and Sport Month!
By: Tammy Thompson, M.S., ACSM-CCEP, AACVPR-CCRP, ACSM EIM3 Cardiac and Pulmonary Rehab manager/ Clinical Exercise Physiologist- Certified
---
May is National Physical Fitness and Sport Month! Join Crossing Rivers Health and "MOVE Your Way" to better health and fitness.
Physical fitness is the key to maintaining and improving your health (not only physically, but mentally). Activity of any kind has been proven to reduce risk of heart disease and stroke, as well as cancer. Daily physical activity is beneficial in the management of chronic diseases such as obesity, diabetes and high blood pressure (to name a few).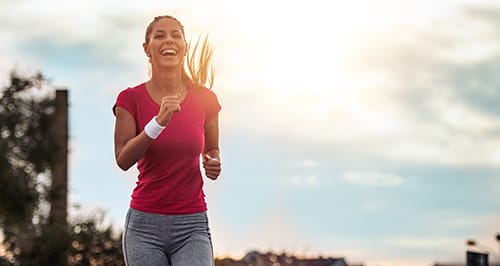 Statistics show that about one-third (33%) of U.S. adults are obese. In Iowa and Wisconsin, more than half of the state's population are either overweight or obese. The Department of Health and Human Services report that greater than 80% of U.S. adults do not meet the guidelines for both aerobic and muscle-strengthening activities, and more than 80% of adolescents do not do enough aerobic physical activity to meet the guidelines for youth.
When it comes to physical activity, everything counts! The goal is to move more and sit less. "Sitting is now referred to as the new smoking," meaning that people (adults and children) who spend the majority of their day sitting and do not engage in physical activity have the same risk of heart disease, stroke or cancer as someone who smokes cigarettes or uses nicotine products.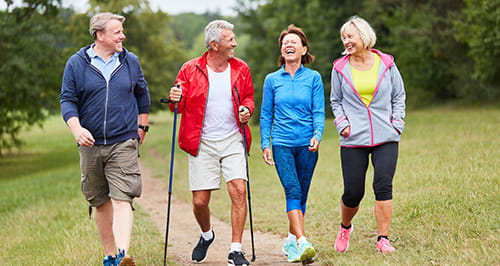 Walking is the best and most convenient type of physical activity. Walking can be done anywhere and anytime - in your home, in your garage, in a store, or outside.
Adults and children need physical activity to stay healthy. Adding more activity to your day can help you feel better right away! It doesn't take much to feel the benefits of physical activity.
Activity in any form:
Improves your mood
Sharpens your focus
Reduces your stress
Improves your sleep
A few of the long term benefits of participation in physical activity include:
Lower blood pressure
Weight loss
Better blood sugar control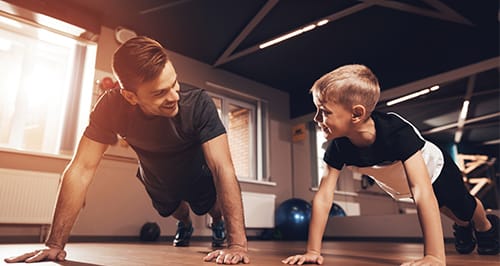 The recommended amount of physical activity completed at a moderate intensity is at least a total of 150 minutes per week for adults. Teens and children need a total of 60 minutes of physical activity every day.
Even activities that you do every day, and may not think count as physical activity, are beneficial when it comes to maintaining or improving your health. The type of activity can be anything that gets your heart beating a little faster than it beats at rest. If you don't have the time or the endurance to complete longer duration activity, don't let that keep you from being active! Activity for as little as 5 minutes counts just as much as activity for 30 or 60 minutes. It all adds up and is beneficial to your health!
Additionally, muscle-strengthening activity (activities that make your muscles work harder than usual) is recommended at least two days per week. Activities of these type don't have to be expensive. Strengthening activities can be as simple as lifting a half gallon or gallon of juice or milk in and out of your refrigerator.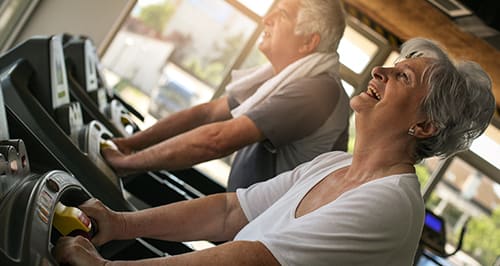 It's never too late to become more active! No matter your age, health, disability or where you live; you can find a way that works for you!
Summer is upon us - enjoy the outdoors and get healthy through movement! We challenge you to increase your physical activity level. So, what's your move?