No One Should Face Cancer Alone
From Christine Carlson, breast cancer survivor
Receiving the news that you have cancer triggers strong emotional responses. I know because I have heard those three words no one ever wants to hear- you have cancer. A cancer diagnosis is life-changing. You and your family are faced with the uncertainty and worry that comes with such a diagnosis. You experience all kinds of emotions: shock, anger, fear and disbelief.
I was diagnosed with breast cancer in October 2014. I had a mastectomy and started chemotherapy in December 2014. Due to a drop in my white blood cell count, I became very sick and ended up with C. diff. I lost my entire large intestine and am now living with an ileostomy. The cancer metastasized to my lungs and now my bones. Through it all, I have worked hard to keep a positive attitude and live life to the fullest I am able.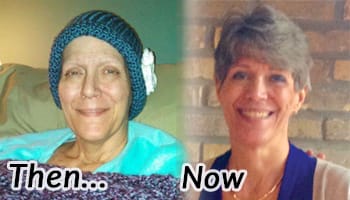 Every person impacted by cancer has a unique story and experience- whether they have been just diagnosed, are going through treatment, or are a family member or friend of someone living with cancer. I know that from my own journey- from being someone who's been there- I want to provide a supportive environment where people will find support and understanding.
That's why I am incredibly proud to be reviving a Cancer Support Group in Prairie du Chien with the help of others. The group sessions are open to anyone and everyone- all cancer types, and whether you are a patient, a survivor, or a friend or family member of someone with cancer.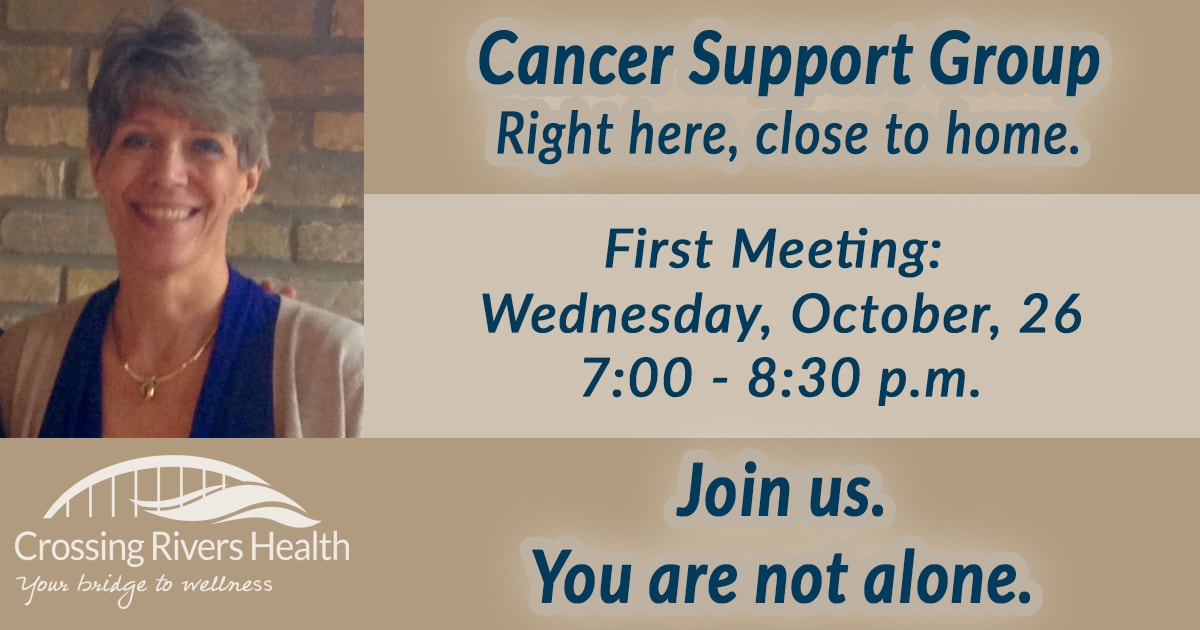 The first group session will be held on Wednesday, October 26, from 7:00 to 8:30 p.m. Starting in November, regular meetings will be held every third Wednesday of the month at Crossing Rivers Health in Prairie du Chien. You can enter the 'main entrance' of the medical center and the concierge will direct you to the meeting room.
Please help spread the news. If you know anyone who has been affected by any type of cancer, they are not alone. There are many people who are going through or have gone through similar situations. It is so helpful to talk to others who can relate to those feelings and emotions. You are not alone.
If you have any questions about the cancer support group or just need someone to talk to, please call me at 248-860-1760.