Paige and Chris Hirsch came all the way from Texas to have Terri Payne deliver their baby.
"After searching for a provider in the Texas area for over six months, I felt discouraged. I was looking for someone who shared the same birth philosophy as I had," Paige explained. "I couldn't find that person that I knew would trust my body and trust the birthing process."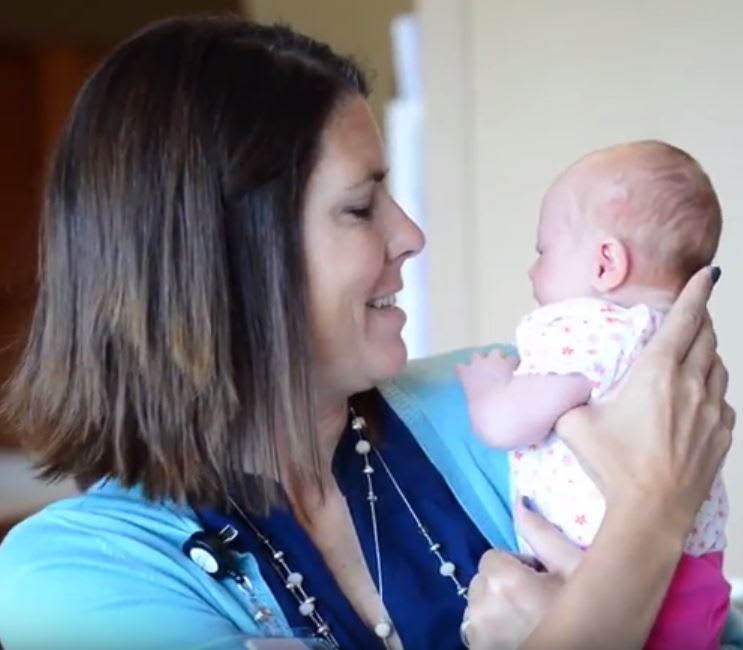 Terri, Crossing Rivers Health Nurse Practitioner and Nurse Midwife, had previously delivered their other two children.
"We just knew that coming back was the right choice for us. We wanted to have the same type of positive experiences we had previously. It was worth every single mile to come up here and have Terri deliver our baby. My experience at Crossing Rivers Health was amazing."
The couple is originally from Boscobel. Chris serves in the military and the family has lived all over the country. They met Terri five years ago when they were expecting their first baby.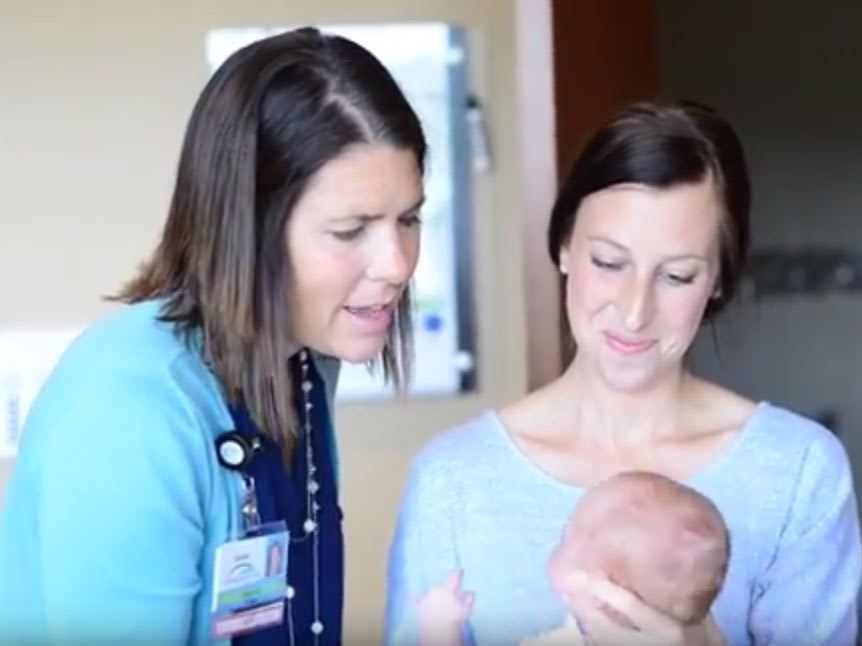 "We weren't entirely sure what a midwife was at that point. But, she has opened our eyes to what birth can really be like. This is more than a job for Terri. You can see that this is her calling and her passion. As her patient, you can feel that effect on the patient/provider relationship. She is one of the most compassionate and caring people I have ever met. It's just an incredible thing to have when you are going through this beautiful journey. Terri creates such a calm and natural birth environment. She has inspired me more than she'll ever know and has been such blessing and asset to many, many families here in Southwest Wisconsin," stated Paige
"I felt so much peace and that is something that really, really stands out to me. The rooms were clean, spacious, and the view from the window was absolutely breathtaking. There's just something magical about those beautiful hills. The environment that Crossing Rivers Health is able to provide is so refreshing, healing and calming. It was an absolute joy to have had such a beautiful birth experience here."
In addition to Terri, Paige truly appreciated her entire birth team.
"They were amazing, incredibly hospitable, helpful, and professional. During that transition period where you are feeling vulnerable, they were right there with me, encouraging me and gently reminding me of my strength. That is such a powerful thing to have when you are in that state and I just feel blessed to be surrounded by such empowering women. They really went above and beyond to make us feel as safe and as comfortable as possible so that we could completely cherish that beautiful time with our brand-new, little miracle."