Primary Care is Critical for Pain Management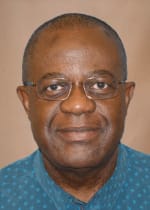 If you are experiencing pain, it may be uncomfortable to move and accomplish daily tasks. For some, living with pain is a burdensome reality. So, what should you do? What do you need to know to appropriately manage your pain?
What are opioids?
If you read or watch the news, you are probably aware of the term "opioid". Opioids include prescription pain pills like oxycodone, hydrocodone, codeine, and morphine. They may be used to treat acute pain following an injury or surgery. Heroin is also an opioid, but it is not a medication.
Why are they used?
Opioids temporarily reduce pain to allow the individual time to heal. They do not reduce inflammation or treat infection and should not be used to treat chronic pain. If not taken as prescribed or taken for an extended period of time, the risk of addiction, overdose, or death increases. In October of 2017, opioid abuse was declared a nationwide public health emergency after the number of deaths in the U.S. from opioid abuse rose to over 40,000 per year.

Why is primary care so important for pain management?
Establishing a primary care provider is critical because your provider can assist in setting the goals of a comprehensive pain management plan. The treatment plan may consist of lifestyle adjustments, different forms of therapy, chiropractic care, medications, injections, or possibly surgery. A primary care provider is your partner in healthcare. Together, you can determine a plan of treatment that will work for you and your provider will be your biggest resource to adjust that plan as needed.
How do you find the right primary care provider to help manage pain?
Step 1: Schedule an appointment with a primary care provider to discuss concerns relating to your pain.
Step 2: Prior to your appointment, take detailed notes relating to your pain to share with your provider. During your appointment, ask questions and take notes to ensure you have an accurate understanding of your treatment plan.
Step 3: Follow up with your primary care provider as they recommend. Keep open lines of communication relating to the rate of pain, medications or treatments that work or don't work, and signs/symptoms of other diseases or conditions.
Take the next step to managing your pain and find the right primary care provider for you - contact Crossing Rivers Health Clinic and we can help. You can even schedule a meet and greet to personally meet any of our providers before your appointment. Call 608.357.2500 to schedule a meet and greet or an appointment at either our Prairie du Chien or Fennimore clinics.
---
Michael Tume is the Pharmacy Director at Crossing Rivers Health. The Crossing Rivers Health Pharmacy Department not only provides the medications used in the hospital but are also experts in medication use.