Contributed by the Sleep Study and Respiratory Staff at Crossing Rivers Health
---
One of the most serious consequences of insufficient sleep is traffic accidents due to drowsy driving. Drowsy driving can be just as fatal as drinking and driving. Please help keep our roads safer by getting a good night's sleep before you get behind the wheel, and by increasing awareness to the very real dangers of drowsy driving.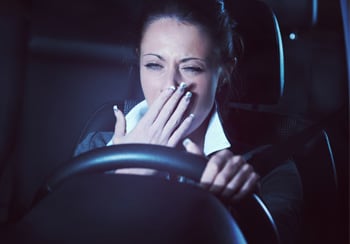 A recent report from the Governor's Highway Safety Association (GHSA) states that nearly 83.6 million sleep-deprived Americans are driving every day. And it's taking a toll- an estimated 5,000 lives were lost in drowsy driving-related crashes last year, according to Wake Up Call! Understanding Drowsy Driving and What States Can Do. The report was funded through a grant from State Farm with guidance from an expert panel.
In a newly available National Highway Traffic Safety Administration (NHTSA) estimate provided to GHSA for this report, the agency reveals the annual societal cost of fatigue-related fatal and injury crashes is $109 billion, not including property damage.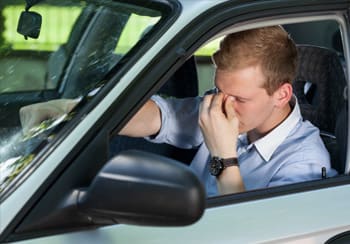 The GHSA report, which comes as US motor vehicle deaths were up 7.7% nationwide in 2015, examines the cause and effect of drowsy driving as well as how states and others can best address it.
To help State Highway Safety Offices (SHSOs) address the behavioral side of drowsy driving and develop strategies to combat it, the report explores the crash characteristics and drivers who are most at risk. "Teens and young adults are involved in more than half of all drowsy driving crashes annually," says GHSA executive director Jonathan Adkins. "People who work nights or long or irregular shifts are also more likely to get behind the wheel when they are too tired to drive, along with the estimated 40 million Americans who suffer from a sleep disorder."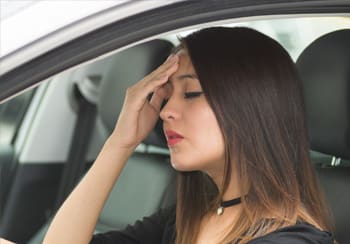 According to the National Sleep Foundation's Sleep in America poll, 60% of Americans have driven while feeling sleepy and 37% admit to actually having fallen asleep at the wheel in the past year. The Sleep Foundation offers these warning signs and prevention tips:
Drowsy Driving Warning Signs
Yawning, rubbing your eyes or blinking frequently
Trouble focusing, keeping your eyes open or your head up
Difficulty remembering the past few miles driven
Drifting from your lane or hitting the rumble strip
Slower reaction time, poor judgment
Drowsy Driving Prevention Tips
Get a good night's sleep
Plan to drive long trips with a friend or companion
Schedule regular stops
Avoid alcohol and medications
Consult your physician
Take a nap; if you feel fatigued, find a safe place to pull over and take a 15-20 minute nap
Driving requires continuous decision-making and quick reaction time. Our team at Crossing Rivers Health urges everyone to develop good sleeping habits to help them stay alert so that they arrive at their destinations safely. Those that may have untreated sleep apnea are encouraged to visit with their healthcare provider about the benefits of having a sleep study at Crossing Rivers Health.