We're All Standing Up To Cancer
From Jessica Helms, Digital Communications Coordinator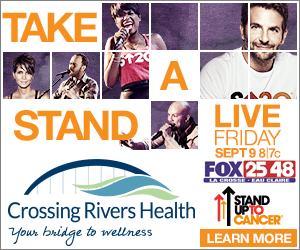 Crossing Rivers Health is proud to partner with Fox 25/48 to support Stand Up To Cancer, a groundbreaking initiative created to accelerate innovative cancer research that will get new therapies to patients quickly and save lives now. The live event is executive produced by Bradley Cooper and will take place on Friday, September 9 at 7:00 p.m. CST.
Last Friday, we had the honor of welcoming breast cancer survivors to Crossing Rivers Health to record footage for our Stand Up To Cancer promotion. Their stories are the epitome of why we do what we do every day.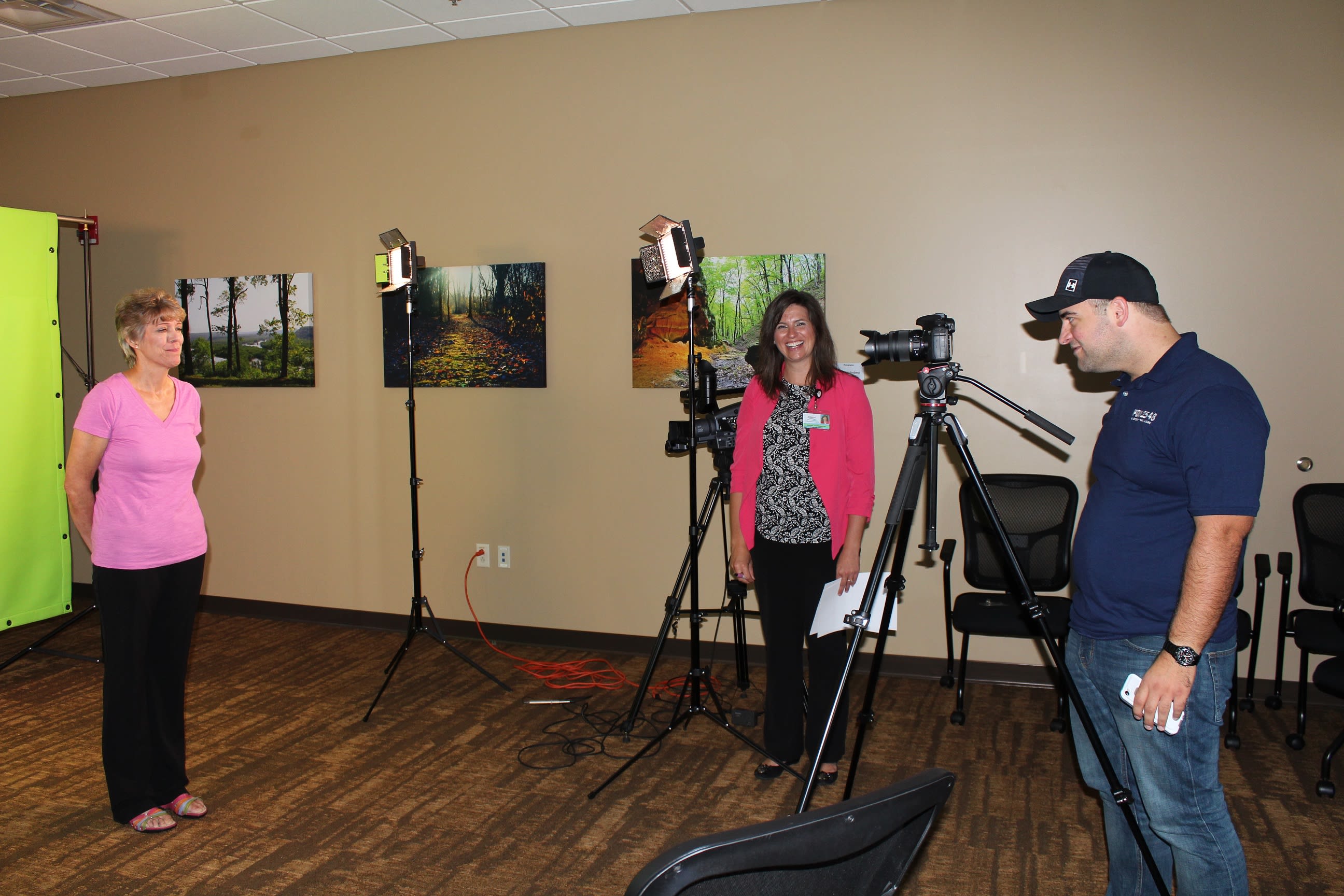 I was brought to tears as these women shared their stories. They have all been through so much. When I asked how this journey has made them feel, they all said "empowered". Empowered? Instead of feeling tired, drained, or exhausted, they feel empowered. That is absolutely amazing. They came to Crossing Rivers Health on their own time to spread awareness for breast cancer and annual screening mammograms, to encourage other women to care for themselves and not be afraid, to empower other women to take control of their health and schedule their mammograms. They are standing up to cancer by being proactive and encouraging others to do the same. After this entire journey they have been on, their goal is to have a positive impact and encourage others. I cannot begin to put into words how amazing that is.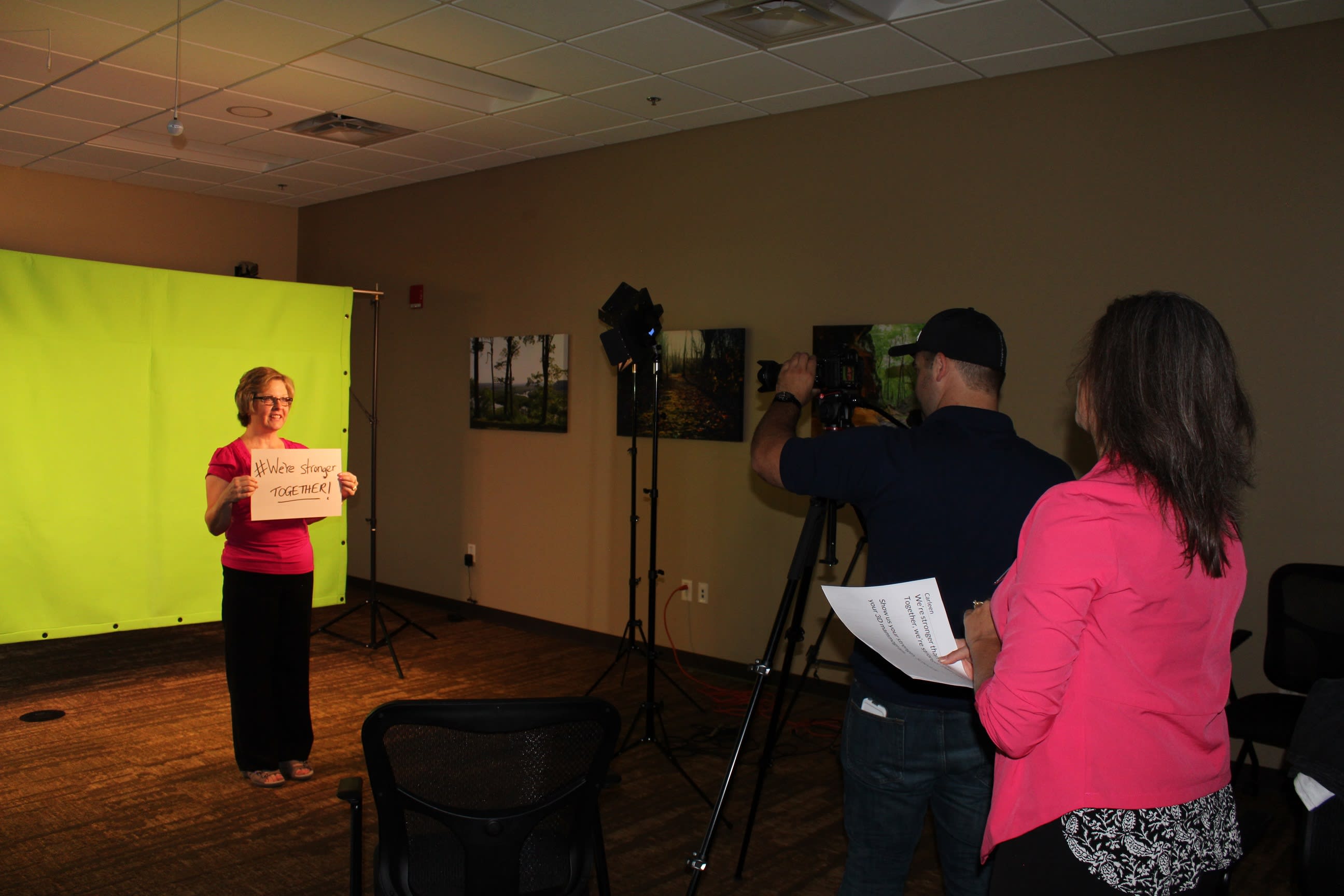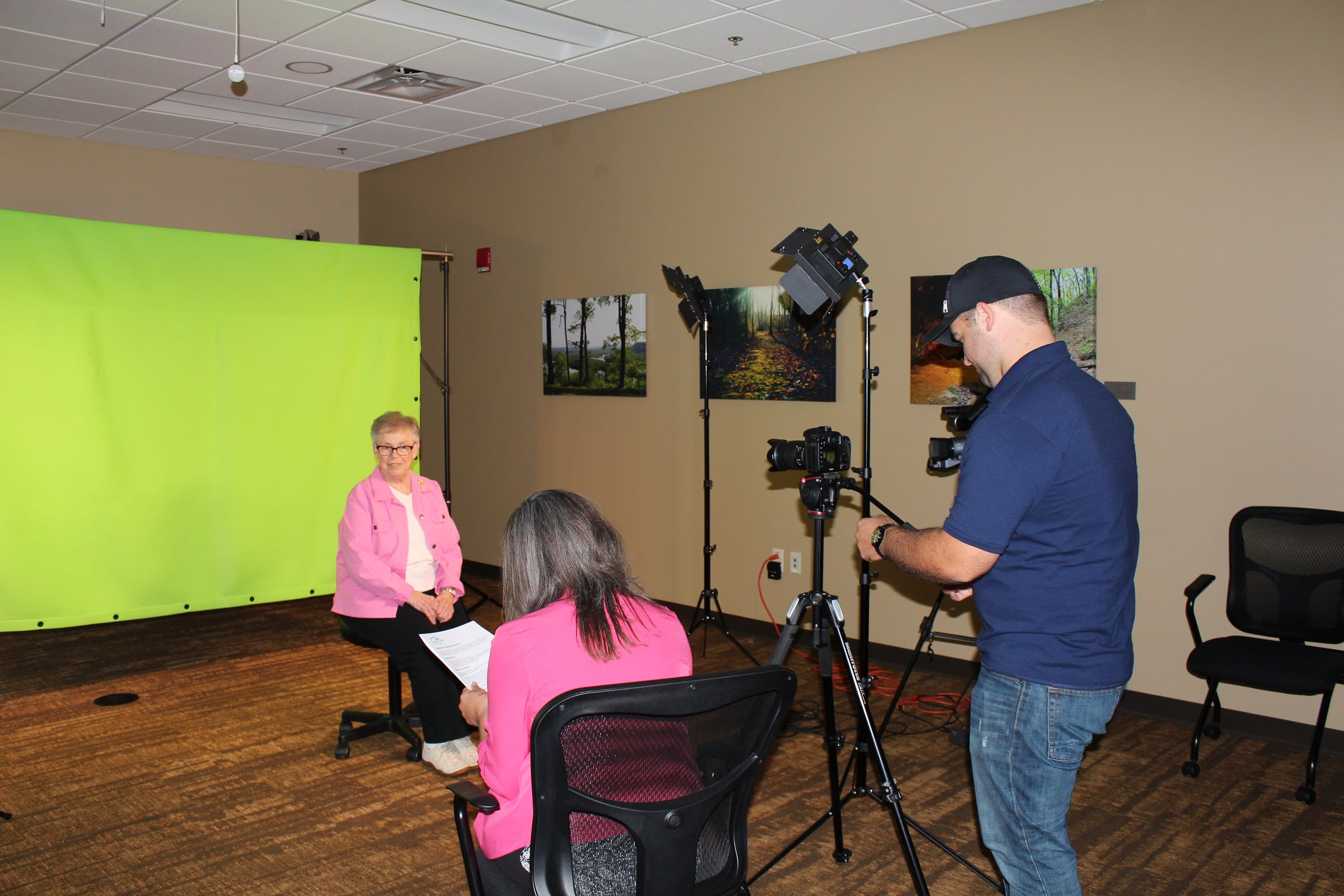 These women have been inspirational to me. Similar to them, I have also been impacted by breast cancer, not personally, but through both of my grandmas. In preparing for this video shoot, most people I talked to had been impacted by breast cancer somehow.
How do we change that? Annual screening mammograms. Having an annual screening mammogram does not mean that there will not be breast cancer, however, it does mean that breast cancers can be caught early.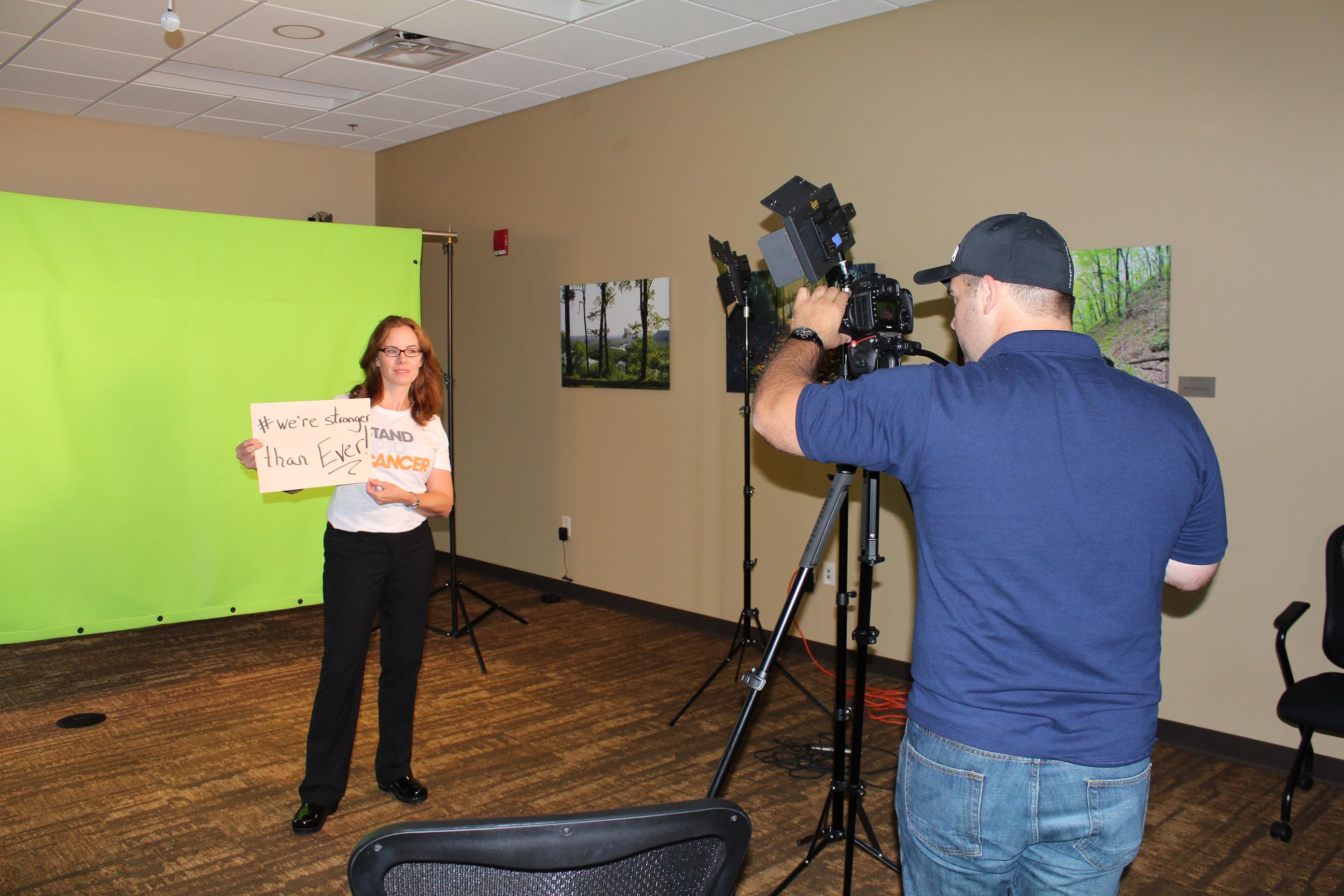 I have learned from that almost 100% of breast cancers are curable and treatable when they are stage 1. After hearing that, why would you not schedule your annual screening mammogram? Why would you not want to catch something that can be cured? Why would you not want to take care of yourself?
Our hope with the Stand Up To Cancer promotion is to remove the fear from annual screening mammograms. Our hope is to empower women to take control of their health. To take one hour, out of one day, once a year to have an annual screening mammogram. To not be afraid of the results, but to feel the strength in knowledge. At Crossing Rivers Health, #we'restronger than ever in the fight against breast cancer. Join us!