From Crossing Rivers Health Foundation
---
For most people, writing a will is a low priority. It requires us to think about two of the most uncomfortable subjects known to humankind, finances and our own mortality.
However, most of us who have a will recognize that it is not planning for death, but rather for those we leave behind. It is a wonderful feeling to know that the people and charities you cared for in life will be secure at your passing.
For most of us, it is a process to write a will. The Crossing Rivers Health Foundation has tools that can help you get started.
It's either your will, or your State's rules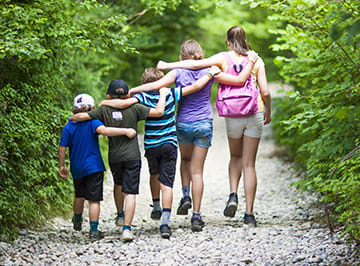 A will is your opportunity to help the people and organizations that mean the most to you; to sort out your investments, real estate and other property; to save taxes for your heirs. If you have minor children, it is the document where you decide who will care for them.
Your will is the most important opportunity you'll get in your life to tell the world what you want and how you want it done. On the other hand, if you die without a will, your property will be taxed and distributed according to the rules and formulas of your state's "intestacy" law. Of course, under that law no provision can be made to give extra assistance to a family member who needs it; to pass your Civil War collection on to the friend who shared your interests; or to make a gift to your favorite charity.
The rules are the rules. There's still time to make sure that your wishes will be taken into account after you've died.
Begin to make your plans today. You'll experience real peace of mind when your will is complete.
If you already have a will, now is a good time to review it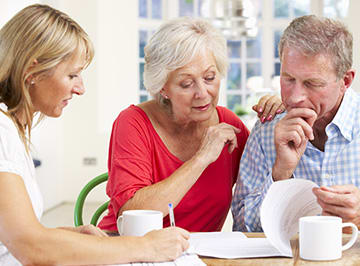 Tax laws change, and so do family circumstances — births, deaths, divorce, moves to another state, even family squabbles. Take the time to make sure that your will still works the way you want it to.
When you write or re-write your will, please consider including a gift to Crossing Rivers Health Foundation. You'll be building our future financial strength and helping to ensure a lifetime of quality health care for generations to come – with a gift that costs you nothing during your lifetime.
It's always recommended that you contact your attorney or financial advisor for professional advice on wills and bequests. We'll be happy to provide information about wills in general, and bequests to the Crossing Rivers Health Foundation in particular. Contact Sasha Dull, Chief Development Officer, today
at 608.357.2140.