With A Slim-To-None Chance, The ER Saved My Husband's Life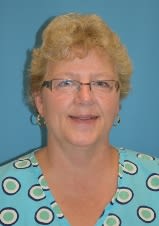 From Dawn Ehlinger, Prairie du Chien resident and Crossing Rivers Health employee
---
I will never forget the day that I received the call from my 61-year-old husband, Gene, saying that something was wrong with his heart and that I needed to come home right away. I knew something was not right. I immediately called the rescue squad and headed home.
As I got closer to home, the sheriff's department called and told me to go straight to the hospital. I knew it was not good. The squad arrived at the Crossing Rivers Health Emergency Room with CPR in progress.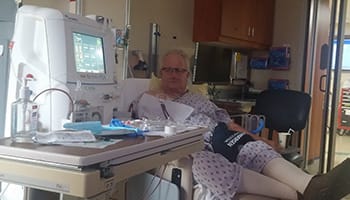 He was taken into the trauma room where the doctor and the trauma team were waiting to take over his care. The doctor put his arm around me and said he was going to hold onto me to help me get through this. I learned first-hand the capabilities of what the Crossing Rivers Health Emergency Room staff is able to do with the life-saving advancements they have to provide care for the most critically ill.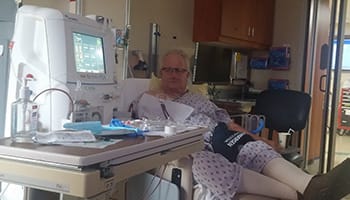 Between the rescue squad and the emergency room, CPR was performed on Gene nine times. He was transported to LaCrosse, where they said he had a slim-to-none chance of surviving. Then, he coded again. The doctors told me that we needed to make a decision. But, I just couldn't. I couldn't let go of him yet. Two to three hours later, he squeezed my hand.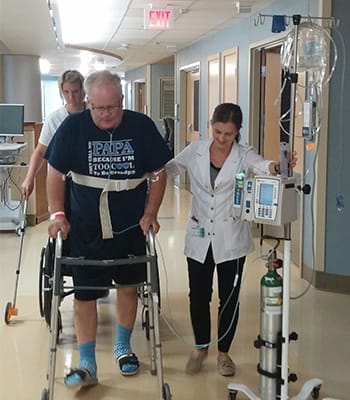 They were amazed themselves that Gene had survived a pulmonary embolus. They stated that he is a miracle and if it wasn't for the high quality of CPR and care given in the rescue squad and in the Crossing Rivers Health Emergency Room, he would of not have survived.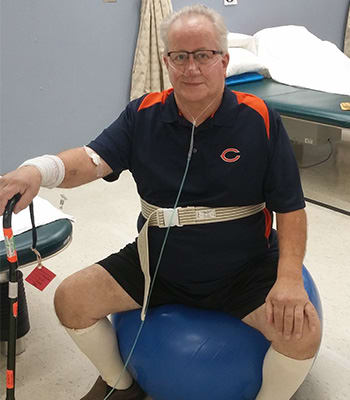 After a long four-week stay in the critical care and rehab unit, Gene was able to recover at home.
I just can't express enough how blessed Prairie du Chien and the surrounding areas are to have such an amazing, high-quality hospital. Words can't express my gratitude and thankfulness for the emergency room staff at Crossing Rivers Health and the rescue squad for the care that was given to Gene.
In the 38 years that I have lived in the Prairie du Chien community, I never once thought about needing to use the emergency room department in a life-threatening situation. I never realized the extent of trauma resources that are available in this small community right within the walls of Crossing Rivers Health.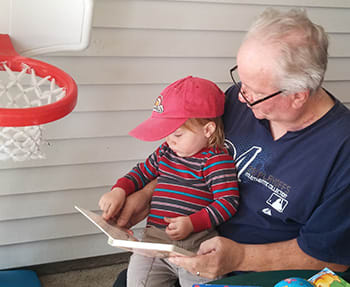 I am so thankful for our new emergency room and trauma addition that allowed the Crossing Rivers Health staff to perform the highest quality of care that was necessary for Gene's survival. Every staff member on the trauma team did an excellent job with Gene's critical care and his preparation for transport to Gundersen in LaCrosse.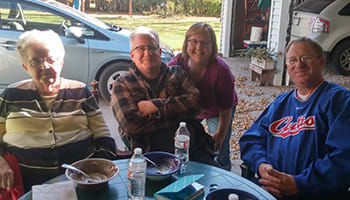 You don't get many chances like this one. No one thought that Gene would make it. It's truly a miracle. I want to thank all the employees of Crossing Rivers Health for all your support during this difficult time. Gene and I will be celebrating the holidays with family thanks to Crossing Rivers Health and Gundersen Health in LaCrosse.